Home
Hey Saturday, the Art of Dating Profile Pictures
For every dating photoshoot we sell, a tree gets planted in Ethiopia 🌱
Word on the street is we're kinda good at this...
Our online dating photographers help people visually tell their stories on dating apps.
You'll find us creating online dating photo awesomeness in:

UK
Birmingham | Brighton | Bristol | Edinburgh | Glasgow | Liverpool | London | Manchester | Worthing

USA
Los Angeles | New York City | Philadelphia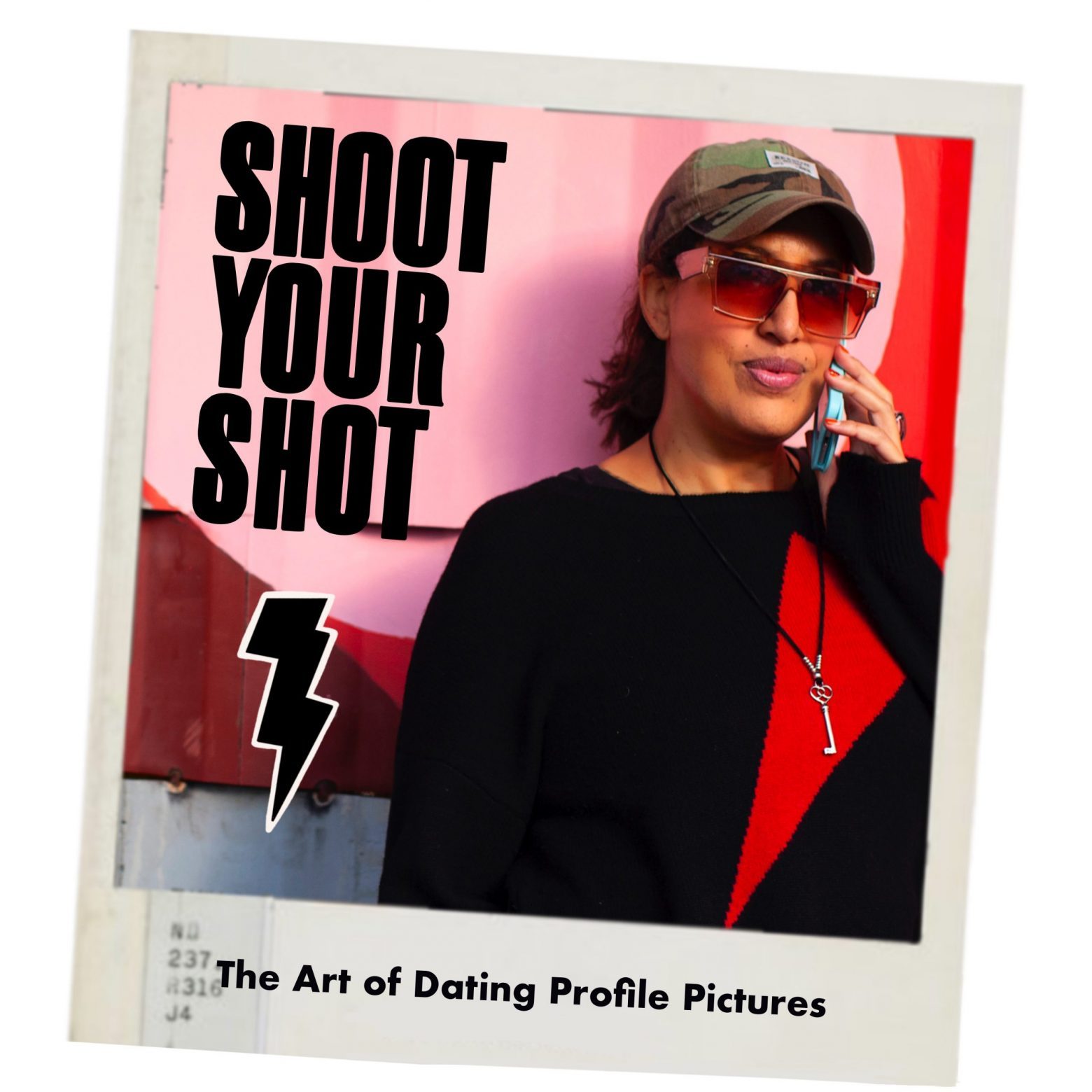 Shoot Your Shot: The Art of Dating Profile Pictures 
Hey Saturday's 5 star podcast
Press play on this show for jam-packed episodes that will inspire you to experiment, have fun and aim higher when creating your profile pictures for online dating apps.
Head here to check out our latest episodes.
This podcast is for people with a short attention-span but a big vision for their love lives…
Multi-Award Winning Online Dating Photographers
Hey Saturday is the home of online dating photographers. We are multi-award winning and the original dating photography agency in the UK and US. Therefore, if you are looking for an experienced and trustworthy dating photo brand, you are in the right place. Our online dating photographers are all hand-picked by Saskia Nelson, the UK and US's premier online dating photo expert. Creating professional online dating photos is how we live, eat, sleep and breathe.
Dating profile photos are your premium advertising space when it comes to creating your dating app profile. They are the movie trailer, highlighting the story of who you are and what you're about.
Yes, but how can I create dating profile pictures that attract more matches on dating apps like Tinder, Hinge and Bumble? 
How you present yourself to the world matters. How you present yourself on your dating app profile matters even more. And… it's kind of a bit alarming how a handful of poorly chosen pixels could, potentially, hamper your love life. But here is how you can attract more matches.
Quality is everything
The online world is really busy and standing out, visually, on dating apps is becoming more and more challenging. But having good quality profile pictures, in the first instance, is a really good way to drive up engagement with your dating app profile. People are drawn to good quality profile photos over poor quality ones, without a doubt. Having good quality dating app photos also shares the message that you value yourself and that finding a partner is important to you. Both of which are attractive qualities to people who are looking for love on dating apps.
Focus on feeling good about yourself ahead of the shoot
Looking good in your profile photos comes from a place of feeling good about yourself. We recommend, in the lead up to your photoshoot, focusing on all the things you love about yourself and are proud of. Look after your health, exercise, eat well, get plenty of sleep. Set yourself some goals to achieve. Be kind to yourself. Remind yourself frequently why you're so cool. Treat yourself to a new outfit. Practice mindfulness. Take some classes. Listen to some podcasts on confidence. Throw yourself into creating a good life for yourself. You'll feel good about yourself. Plus, people are drawn to people who are passionate about things and engaged with the world around them, so you'll notice a better response to profile pictures that show that.
Be willing to show people who you are in your dating profile photos
The most important thing you can do is to be open to creating visually + emotionally compelling dating profile pictures that show people what it would be like to date you and be in a relationship with you. You want your dating profile photos to say,
'I love my life, but it'd be even better with you in it '.
With a bit of planning, you can use your dating profile photos to tell people more about who you are. If you spend a bit of time thinking about what you love about yourself, what makes you stand out from others, what your passions are, what you're really into, where you like hanging out, how you like spending your time, then you should be able to come up with a range of scenarios, props, backgrounds and looks that will capture elements of your personality, energy, values and vibe.
But how does a dating photoshoot work, I have no idea?
We are committed to ensuring our dating photo clients have a great experience when working with our online dating photographers. We provide a comprehensive Welcome Pack at the time of booking and our blog offers lots of advice and tips like The Top Three Profile Pictures Needed to Triple Your Matches. Our Welcome Pack offers step-by-step guidance on how to prepare for your dating photoshoot covering what to wear and what to bring. More importantly, we provide guidance on how to showcase your personality in your online dating profile pictures. We also share tips on how to manage any anxiety you may feel on you dating photoshoot and how to build on your confidence in front of the camera.
 We are super happy to say that Hey Saturday are the preferred online dating photographers for many of the UK and US's leading matchmakers, dating coaches and dating experts.