Podcast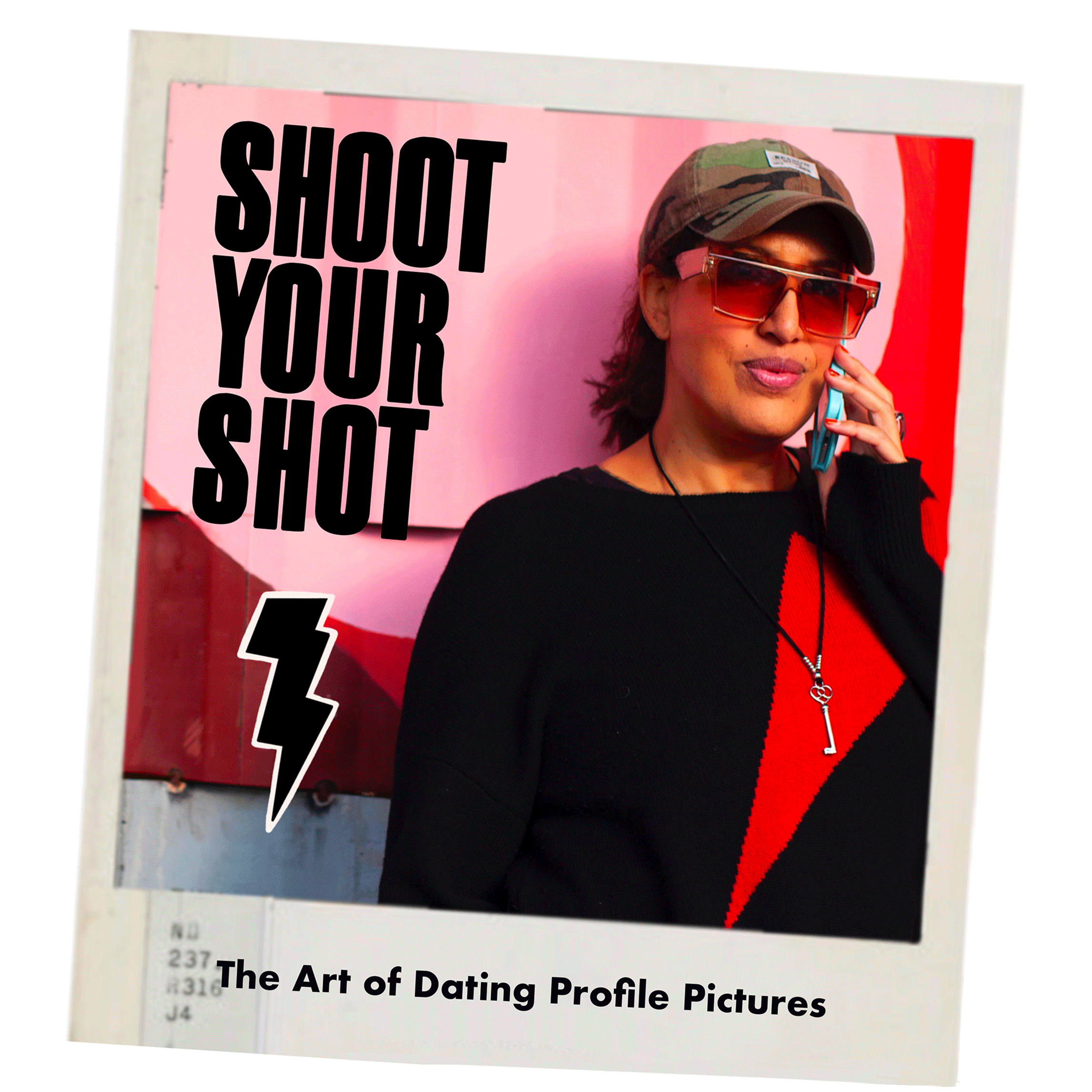 Shoot Your Shot: The Art of Dating Profile Pictures
Our 5-star dating podcast is a mini series dedicated to providing you with bite-sized, jam-packed episodes. We want to inspire you to experiment, have fun and aim higher when creating your profile pictures for online dating apps. I share some mindset shifts and practical steps you can take to create dating profile photos that are both visually and emotionally compelling.  Let's help you attract more and better quality matches on dating apps.
Press play on this show if you have a short attention-span but a big vision for your love life. Are you ready to level up?
Below you'll find our most popular episodes but…
Head here to subscribe and listen to more.
Hosted by Saskia Nelson, founder of Hey Saturday
Produced by Giles Sibbald, our Head of Production
Podcast logo and art by Tide Adesanya, Coppie and Paste
Podcast music by Saskia Nelson in conjunction with Groovepad
S1 E6: Propmaster General – how to master props to tell your story
Having props with you on a dating photoshoot is a simple but dynamic way to add meaning, context and emotion to your dating profile pictures.  They provide visible clues to show people who you are and what you're about. Let's reveal more about your inner and outer world.
Even better, they can act as a talking point. Give people an opening to slide into your DMs with something more interesting than just 'heyyyyy'.
My top tip: holding, carrying or doing what you love on camera will help you tell your authentic story. It will help you create dynamic, compelling profile photos that'll make people want to reach out and connect.
Giving people a reason to connect with you is gold-dust in the dating app world.
S1 E5: The Stylist Will See You Now – what to wear in your dating profile pictures
What is one of the most common questions I get asked by clients and social media followers?
"What should I wear in my dating profile pictures?"
This 12 minute mini episode will be your guide. Let's dive in and find out.
S1 E1: "Alexa, show me great dating profile pictures"
There is a lot more to your dating profile pictures than you might think.
In this episode, I outline why great dating profile pictures need to be both visually and emotionally compelling.
I touch on how preparing for a dating photoshoot can become a perfect opportunity for reflection and growth as you take a hot minute to think about what you'd like your dating app photos and profile to say about you.
S1 E4: Have you seen my mojo? How to exude confidence in your dating profile pictures
Showing up with confidence in front of the lens is one of the best things you can do for yourself to ensure a fantastic dating photoshoot.
It can be the difference between your regular, run-of-the-mill dating profile photos or magnetic, energetic, irresistible ones.
In today's episode, I share the mindset shift needed to get your head in the right space. I also touch on some inner work and practical steps that will help you feel like you have everything you need to show up with confidence on your dating photoshoot.