The Echelon Scene, a gay matchmaking agency
The Echelon Scene is an offline matchmaking agency for eligible gay men all over the world who are looking for their equal partner in love. The agency is headquartered in London, with additional focus on New York and Toronto. Jacqueline Burns, the founder, travels extensively to meet high-end, genuine, fun, attractive, masculine, and ambitious men.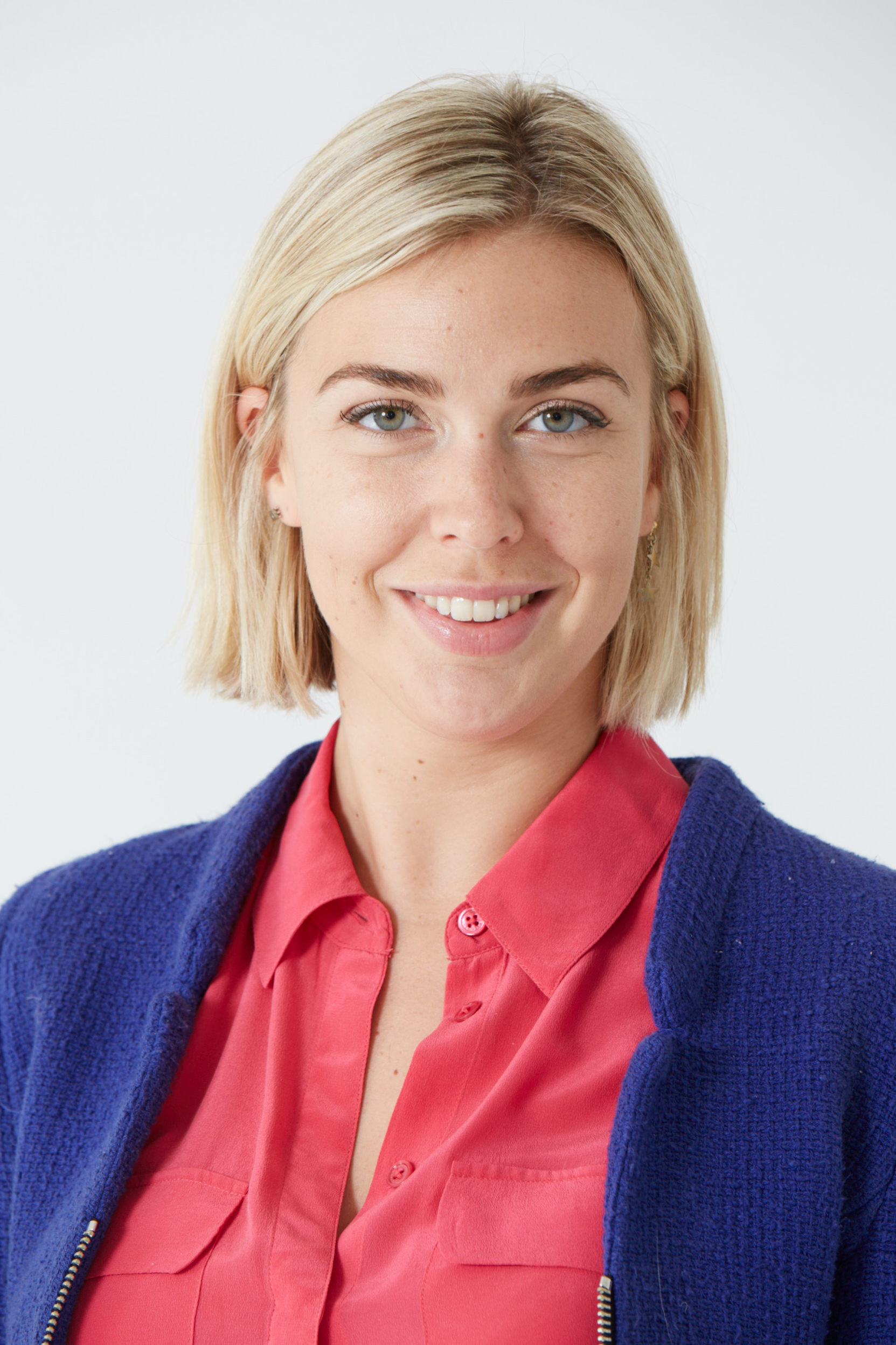 What I love about The Echelon Scene is that it offers access to single men who would never typically join an agency like this. It gets you out on dates you are excited about, that can turn into lasting relationships.
I caught up with Jacqueline who had lots of questions for me about Hey Saturday to see if we would be a good fit for her clients.
At The Echelon Scene we only matchmake for gay men seeking their equal partner in love. Do you work with gay clients?
Absolutely. We've had feedback from some of our gay clients too, who have gone on to find a partner that they're happy with. We work with clients from all backgrounds, ages, religions, genders, sexual preferences, abilities and nationalities. The one thing that they do have in common is that they are all single and looking for relationships.
Our clients are all seeking a long-term monogamous relationship. Are your clients using their pictures for that reason, or are some of them looking for more short term relationships? If so, do you take the picture differently?
I would say that most of our clients are using their photos to create a stand-out dating profile to help them find a long-term monogamous relationship. But we've noticed, in recent years, that younger millennials are booking shoots with us to update their social media feeds and for use on Tinder and Grindr and they are not necessarily looking for long term relationships but short term ones too.
We might approach their photo shoot differently depending on how they brief us. Ahead of the shoot, we ask all our clients to answer our pre shoot questionnaire so that they can take a bit of time out their busy schedule to sit and think about what they are after in their shots. The information they share with us also helps the photographer get to know them better and start to plan their shoot. If the client has a specific vibe they want to go for, then we'll work with them to help them portray that.
How do you choose locations for each shoot and what do you do for the truly international clients who split their time between many places? Is location important and what do you aim to capture there? Our clients are based all over the UK, Europe and North America.
Hey Saturday shoots in some of the the main cities in the UK and also on the East and West coast of the US, in Los Angeles and New York City. We find some of the most photographic, colourful, vibrant places in those cities and offer our shoots there, for example Shoreditch, Portobello, the Southbank, Covent Garden in London, SoHo, the Lower East Side and DUMBO in New York City and Abbot Kinney and Silver Lake in Los Angeles. At least once or twice a month, we'll have a client who lets us know they're flying in from a foreign city (in either Europe or the US) to have their shoot with Hey Saturday. Some combine it with a business or leisure trip others fly in especially for their shoot. Most clients will choose a location that is easy for them to get to or that is perhaps important to them in someway or represents something about their personality. For example, creatives will often choose Shoreditch for their shoot as the vibe their is quite cool and edgy. Other clients might choose Notting Hill or Primrose Hill for a more sophisticated vibe. For clients who are unsure, we're happy to talk them through the location options and help them choose one that suits them best. The location and backgrounds are important as they form part of the client's vibe but that said, the client will always be the most important thing in the shot. The backgrounds and locations are there to add value, helping clients stand out for the right reasons.
What is the age range of your clientele? Our clients at The Echelon Scene range from 23-mid 60s but most tend to be around their 30s and 40s, however we have noticed some are much more comfortable in front of a lens than others and age has no bearing on this. Have you found similar results and for those who are camera shy, how do you manage that?
That sounds very similar to Hey Saturday. Our youngest clients tend to be early twenties and our oldest client, that we're aware of, is 76 and she features on our home page as we love her shots so much. Age and gender don't really factor when figuring out which ones are camera shy. It's more likely to be related to whether they are introverts or extroverts and how much they love themselves at the time of the shoot. Hey Saturday is always keen to recommend that people work on their self-love and self-esteem before they start dating as it makes for a much healthier and more fun experience. Plus the photos are always awesome when clients are happy in their skin.
That said, we have a lot of experience working with shy and introverted clients. We work with over 1,000 clients a year in the UK and US so our photographers are working with clients regularly. I only choose to work with photographers who are not only talented portrait photographers  but also experts at relating to all kinds of people and helping them to relax into a shoot when they're feeling totally out of their comfort zone. We get so much great feedback from clients saying how much they ended up enjoying their shoots despite often dreading it beforehand. Creating a great client experience is the most important thing for us.
At The Echelon Scene we believe the recipe of finding a long-term relationship is to have shared energy, complementing values, characteristics and also physical attraction. Is your aim to make someone look the best they can and incorporate all elements of their values and character too?
As we all know by now, it's really hard to judge what someone is like just from their photos. The important thing is to actually meet people to find out if that physical attraction and shared energy is there. However, when online dating for example, the way our brains work is that we process images 60,000 times faster than written words. People also don't spend that much time reviewing people's profiles when swiping or scrolling so you have literally fractions of a second to grab someone's attention with your photos. More than 90% of what people consider when deciding when to contact someone online is down to the photos alone, so those photos need to work hard for you or you'll be missing lots of opportunities.
Our aim, at Hey Saturday, is to do three things: make people look good (first date good!), help them stand out online (using good quality images, incorporating colour, making sure they're the main thing in the shot, using simple backgrounds rather than messy ones, that add value etc) and finally help tell people more about their character, and if possible, their values. We do that by advising them on the things they can do to showcase their personal brand like taking care over outfits they're going to wear, thinking about the location of their shoot, the props they might want to bring, what they might like to be seen doing (e.g. cycling, yoga etc.)
We share photos when telling matches about each other and typically ask that the pictures are clear, smiling and not too corporate. However, although all of our clients are emotionally intelligent, fun and kind, some are serious business owners, professionals and entrepreneurs and most have a masculine energy. Do you find men harder to work with and loosen up than women?
This is difficult to answer. I guess the balance might tilt more towards men being harder to loosen up but at the moment we're working with more male clients so it may just seem that way. Lots of women struggle to relax at first too. But I was aware that people were going to struggle with this when I set up the business back in 2013, so all our photographers have these great personalities where they can find ways to connect with almost anyone and help relax them and tease out great shots from them. Part of the way we work too, is to just try and have fun with clients out on their shoot (which we actually call an adventure as it doesn't really resemble a formal portrait shoot, ours are more laid-back) and take a lot of photos so that they can relax into the shoot and not worry too much about having eyes closed, mouths open etc. Our photographers will then have a wide range of photos to choose from.
If you would like to find out more about The Echelon Scene, head here to get in touch with Jaqueline.
If you would like to go ahead and book a shoot with one of our awesome Hey Saturday photographers, just head here.
Saskia Nelson was chatting to Jacqueline Burns