How can I look good in my dating profile pictures?
It's quite simple: in online dating, you want profile photos that win you matches on dating apps. And that means you've got to look your best. At Hey Saturday, the world's leading dating photography agency, we know that looking great in your profile pictures is about much more than how you look or how attractive you are. It's also about your attitude, your mindset and how much self love you're rocking. Here are five winning ways to make sure you look good in your dating profile pictures.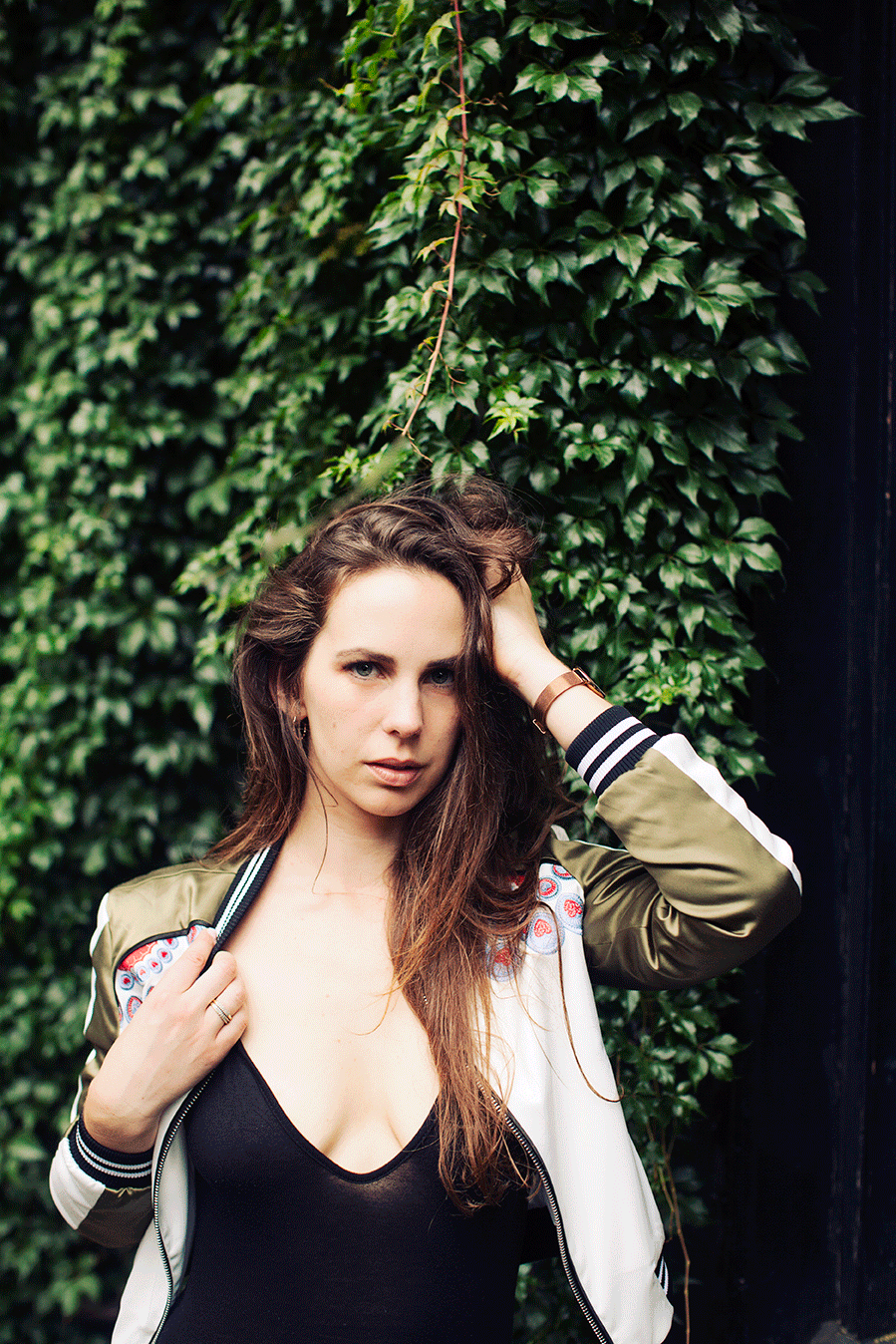 Photo of Hayley Quinn by Saskia
Rock your confidence
Confident people are often seen as the most attractive people, no matter what they actually look like. This is great news. It means you don't need to be the hottest person online to attract great people. You just need to nurture some rock solid self-belief and develop the right mindset. To look good in your profile picture, use these three top tips for indestructible self belief:
Care less about what others think

Manage your inner critic

Think back to a time when you were on fire and channel that
If you're still struggling, we definitely recommend finding a dating coach. Our favourites are Rebecca Perkins and Hayley Quinn.
Rock your vibe
Your vibe is the emotional atmosphere you give off and it's sensed intuitively by others. Dating photos are all about finding a strong emotional connection with someone, so your vibe is a crucial part of looking good in your dating profile photos – just as much as what you look like. You can let people know what kind of person you are by what you're wearing, what you're holding, what you're doing and where you are. When people look at your photos they're figuring out, often subconsciously, who you are as a person and what kind of life you lead.

Photo of Hayley Quinn, UK's top dating coach by Saskia
Rock your look
Prepare for your dating photo shoot as though you're going to bump into your ex. If you look good, you'll feel good and that will make you look great in your dating profile pictures. At Hey Saturday we recommend you wear at least one outfit you'd wear on a first date – it's that outfit that's always guaranteed to make you feel amazing whenever you wear it. When you're heading out to get your dating profile pictures taken, make sure you feel totally drop dead gorgeous. This isn't about being vain or superficial, this is about getting in the right mindset to feel amazing and therefore look amazing.
Rock your uniqueness
To look good in your dating profile pictures you need to show people that you're confident, look good and have a great vibe, but also what makes you stand out from others. What are your passions and obsessions that make you uniquely you? Think about how you might incorporate clues about them into your photos in a clever way. It's easier to feel good about the unique things about you when you're rocking some self love. We all know the adage that if you don't love yourself you'll be unable to love others. So silence the inner critic and start telling yourself you're amazing, start acting as if you're amazing and pretty soon you'll be…yeah…amazing.

Photo of Hayley Quinn by Saskia
Rock your shoot
To look good in your dating profile pictures you need to create the right atmosphere. The best way to make your dating photo shoot go well is to relax and have fun with your photographer. So if all else fails just relax, go with the flow and try and get a good connection with your dating photographer. Be curious about them, find out whether you have any shared passions and interests. Just the act of talking about shared passions together will make the connection between you strong and the photographs will be much more powerful for it. If you can find a way to enjoy this shared experience and just have a laugh, you will get the mood just right for looking good in your dating photos.
We share loads more tips about how to create an epic set of dating profile pictures over on our blog. Go check it out here!
We can help you transform your dating profile and reclaim your dating life. Book a shoot with us right here.