Come As You Are X Caterina
Come As You Are X Caterina
Welcome to our new interview series, Come As You Are, where we shine a spotlight on some of our lovely, single clients to learn more about the people behind the photos. (If you'd like to be featured, drop Saskia a line at [email protected], we'd love to hear from you). Meet our first featured client, Caterina. Recently we did a shoot in Shoreditch with the ultra cool, bubbly Caterina and found out more about what makes her tick.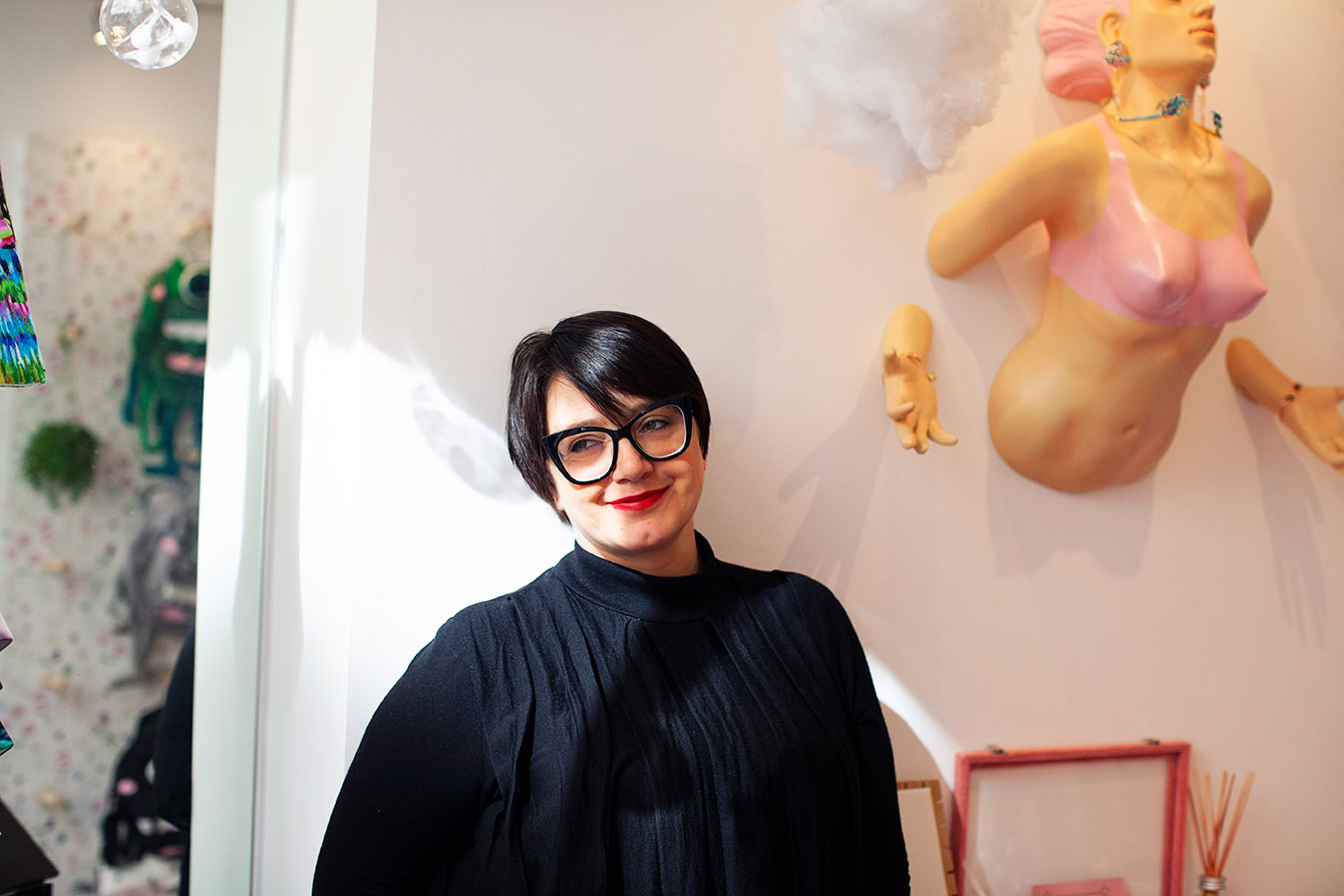 Name: 
Caterina
City:  London
Interested in meeting: 
MEN MEN MEN MEN MEN MEN
What do you do to earn a crust, Caterina?
I do various things otherwise I'd get bored! Fashion Producer, Session Stylist Educator, Artist Development ( photographers), Property Investor and Business Development
What's inspiring you right now?
Hustlers, people that put their heart and soul into everything and believe wholeheartedly in what they do. Work, life, motherhood, travelling, reporting.
What makes you stand out from others?
I'm loud. Very. And opinionated. And then I guess my specs.
What do you love about yourself right now?
The self-development journey that I'm on and the fact that I can see potential in people and develop them.
What was the last thing you created that you were happy with?
I created an advanced, but truly fun, English lesson plan for my Italian friend who went for an interview in English after only a few lessons ( 5 ) and smashed it!!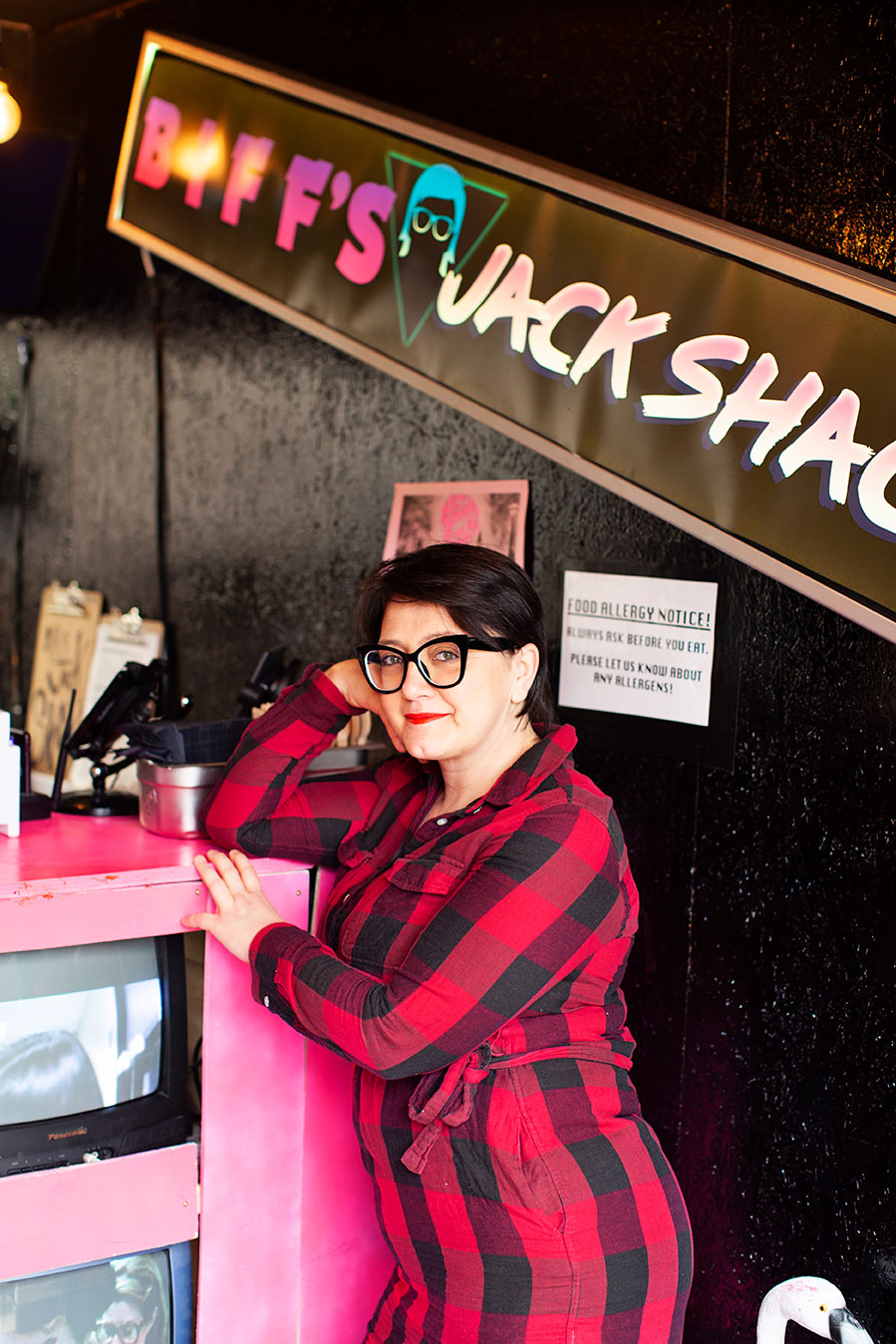 Your perfect weekend?
>> My standard weekend would consist of breakfast, sex, something active such as cycling, swimming, trekking or climbing, sharing ideas with someone interesting on how to take over the world (I love entrepreneurial minds that never ever stop), cooking dinner with my date, sex,  watching a documentary film or chilling and read books and finally possibly sex again!!!!
>> A really good weekend would consist of a surprise stay booked in a 5-star hotel  in another country where my favourite band is playing their best concert ever.
What are you focusing on right now that gets you all fired up and passionate?
Developing – myself, my business, artists and my network.  Yes, I'd say developing and growing is what really makes me all fired up and passionate.
And I also love listening to and just being in the presence of  someone who is TRULY passionate about something and pursues that dream/goal with all of himself or herself.
What was the last thing you did that really scared you but you did it anyway?
I loved someone unconditionally. I got hurt, badly.
You're stranded on a desert island. Which 3 books keep you sane?
Be Obsessed or Be Average by Grant Cardone
Esco a Fare Due Passi by Fabio Volo
The Alchemist by Paolo Coelho
What are your top three visited websites right now?
I love
www.vogue.com
as I need to keep up with all the trends and who does what!!! The world of fashion travels at the speed of light!
And
www.worldphoto.org
as I adore their photographs and also I like to keep on track with events, submissions, shows, exhibitions, etc
Finally I'm obsessed with
www.airbnb.com
– no joke – I travel a lot and also help organise other people's accommodation so I cannot thank the guys enough, who came up with this brilliant idea that makes my life much easier.

Share something that most people don't know about you.
I make the most amazing, REAL tiramisu … and I can move my ears (without using my hands!)!!!!!
Who is your style crush?
Lily Allen at the start of her career. Cute dresses with trainers! Alternatively a
younger Madonna
. For a more stylish event, it would have to be Victoria Beckham.
If you could take a hot date anywhere in the world for the next 24 hours, where would you go and what would you do?
I'd take them to the Rainbow Mountain in Peru. We'd rent an off-road car or motorbike and drive around getting as close as possible. We'd trek up the mountain, camp out round a campfire, experience the wild life and then the morning after we'd head back to a beautiful resort on a nearby lake.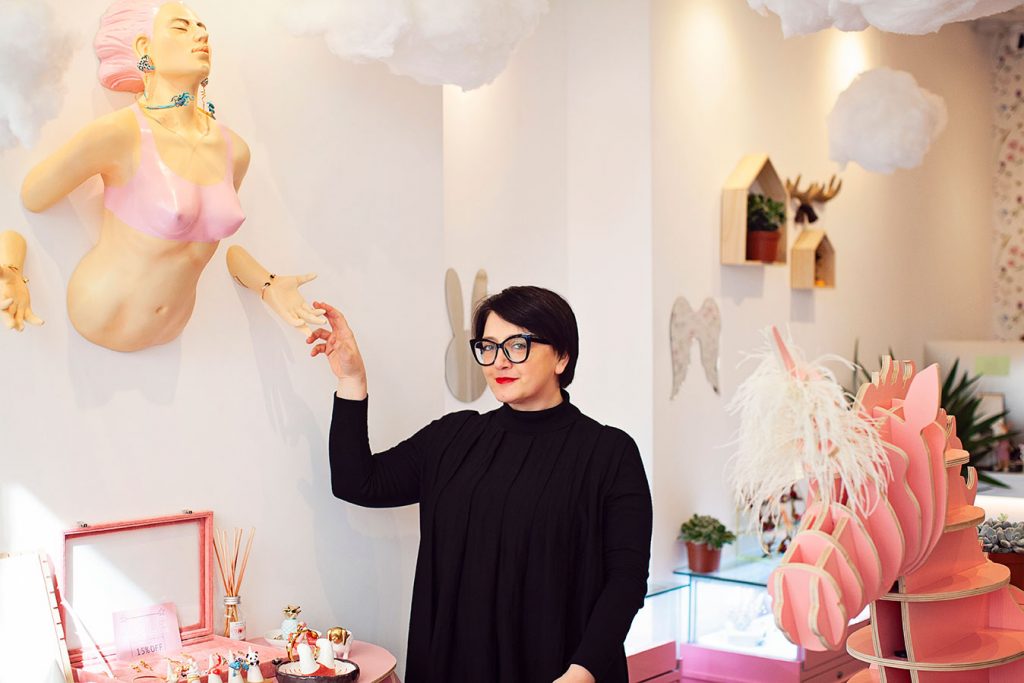 Shot by Saskia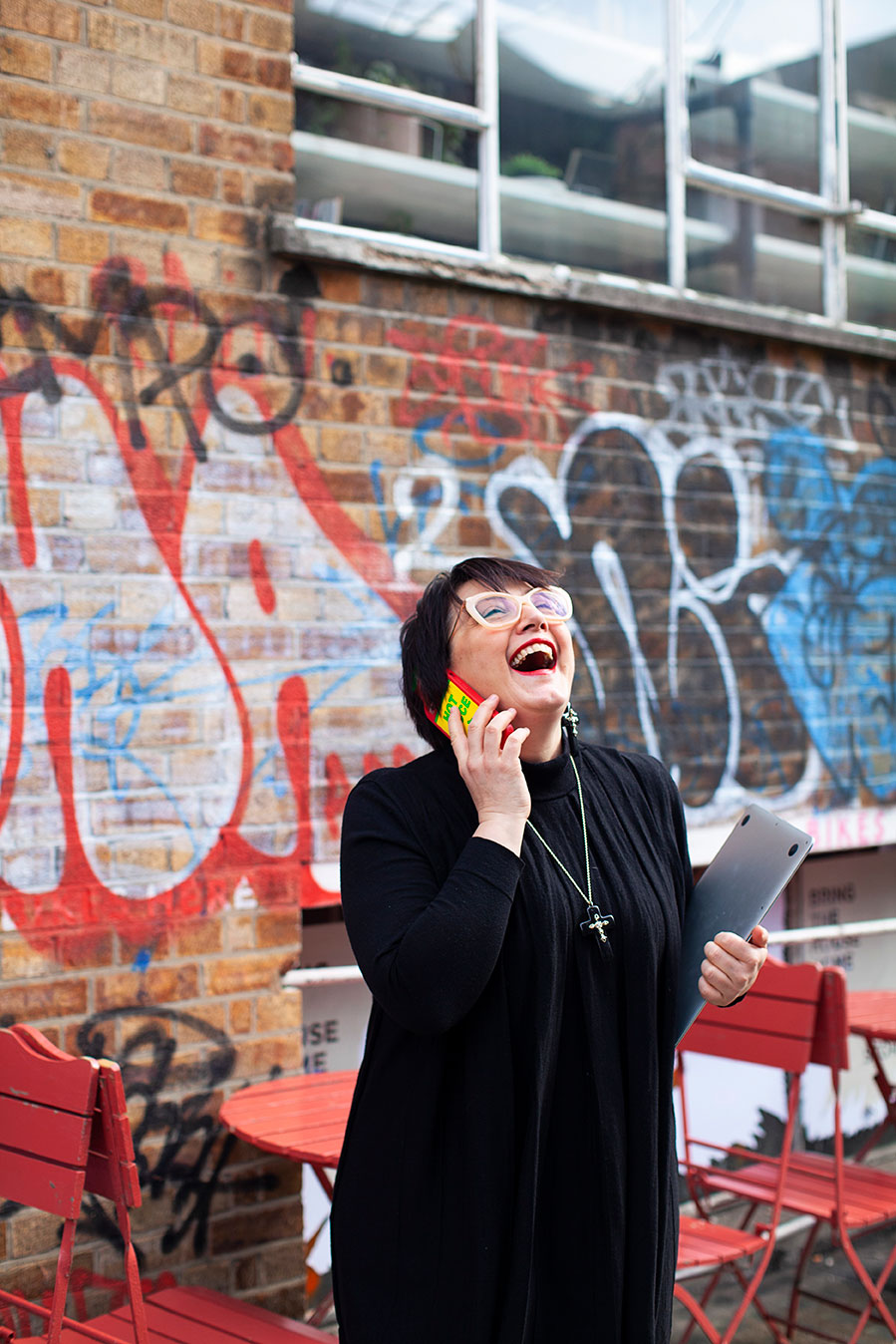 Shot by Saskia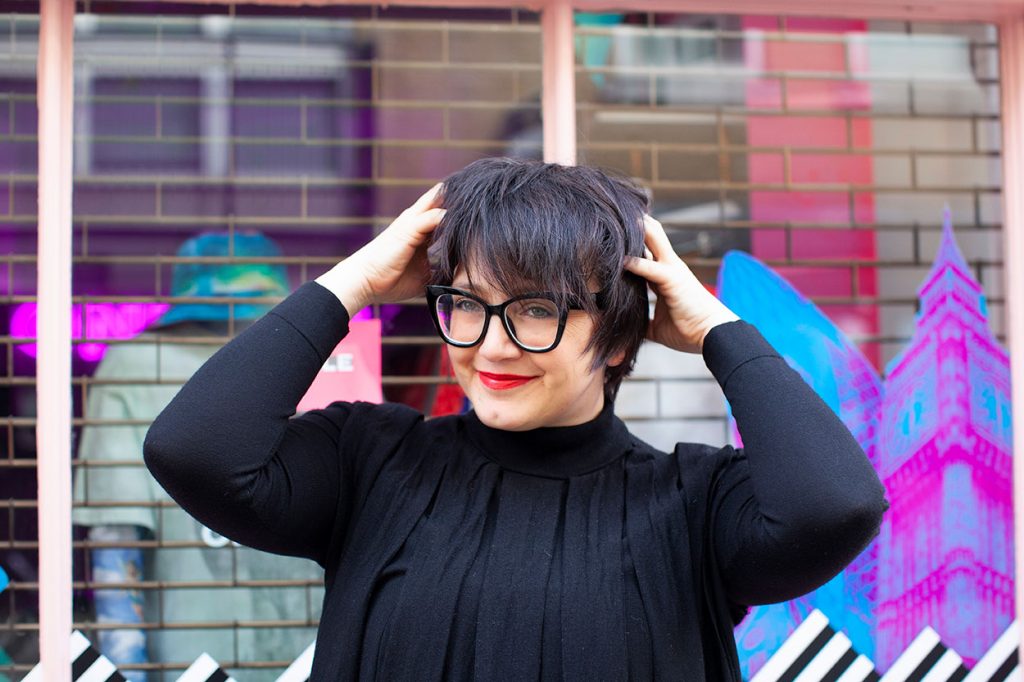 How can you contact Caterina? 
If you'd like to say 'Hey' to Caterina, you can slide into her Instagram DMs
right here
.
Interview and photoshoot by Saskia for Hey Saturday, London