Why rocking self love makes a huge improvement to your online dating
At Hey Saturday, we love the concept of self love. We create dating photos that are all about being authentic, showing personality, making you look great and making your dating profile pop with colour and vibrancy. And we can't do that without our clients feeling the self love. Some people might think that opting for professional pictures for your dating profile means the opposite of self love – that it involves creating an airbrushed version of you that is a bit false. That might be true for other styles of photography, or other photo agencies. But not us! Hey Saturday photos boost confidence, enhance self love and make you remember that the real you is worth loving – natural, spontaneous and full of personality is the name of the game here. Here's how it works in practice…

Photo credit: Saskia for Hey Saturday, London
Projecting confidence
The experience of a Hey Saturday shoot is in itself an exercise in self love. Our photographers work with clients to get over any shyness, to open up and to enjoy creating a set of photos that reflect who they are. Choosing outfits you feel good in, dressing how you'd dress for a first date, and picking locations that mean something to you – all of these things are confidence boosting. Heading on a relaxed, fun adventure that is all about you (the real you), is about developing self love and preparing you to go and find love for all the right reasons and in the right frame of mind. Many of our clients tell us after their dating shoot how much they've enjoyed it and how they can't wait to get out dating with their new found confidence.
Giving out the right vibes
Ever find that when you're in a negative frame of mind, more things seem to go wrong in your life and you seem to be surrounded by negative people? The vibes and energy that you give out have an impact on the energy that comes into your life and the type of people you attract. This might sound like a wacky mindset made up by Mystic Meg but actually it's a simple fact of human psychology and behaviour. Compare it to a work situation; imagine you're meeting two people who want to work with you, and one of them is bouncy, confident and happy and the other one is reserved, unsure of themselves and gives off negative vibes – which one are you going to work with? If you feel positive about your life, have self love and project confidence, then positive, happy, confident people will be attracted to you. So make sure you're giving out the right vibes with your dating profile, your dating photos and when you head out on dates. Are you rocking the self love, or do you need to up your game?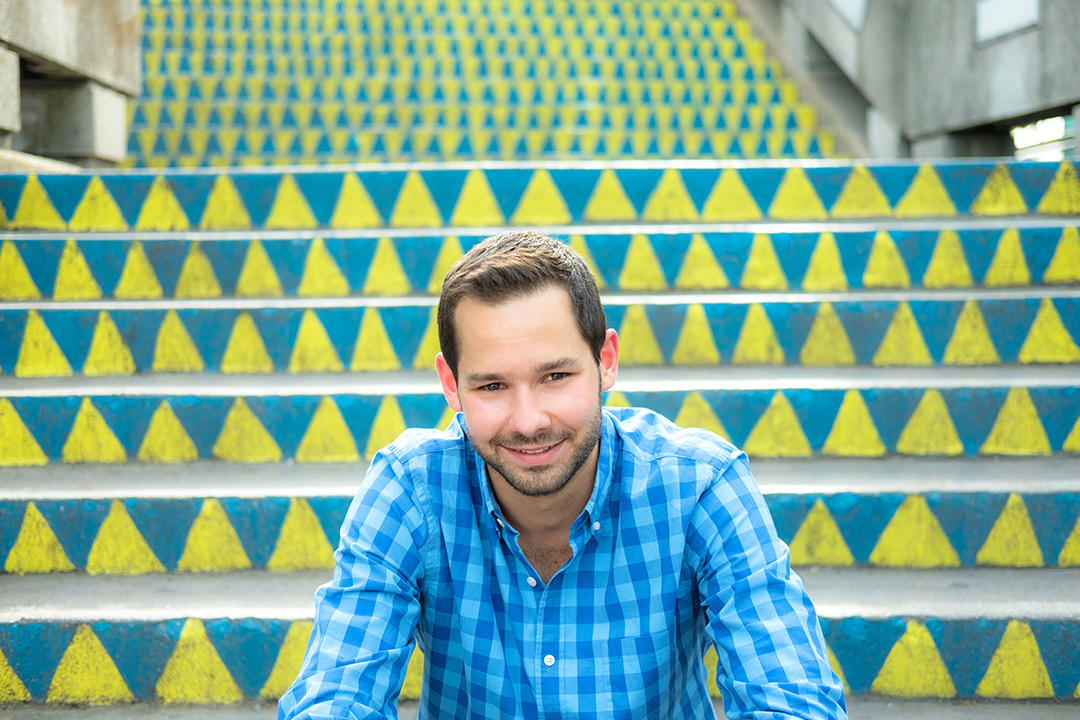 Photo credit: Polly for Hey Saturday, London
Profile pics full of personality
If you have self love this means you have the confidence to show your real personality and what  makes you tick in your dating photos. We are all about open mindedness at Hey Saturday and we've worked with clients who have brought juggling balls, tiaras, fruit, dogs, bikes, yoga mats, skateboards, musical instruments, Christmas jumpers, lycra and boxing gloves (to name a few..) to their dating photo shoot so they can show who they are in their pics. You name it, we've probably seen it! If it's part of your life; if it rocks your world, then we want it in your dating photos. What this means is that you're going to feel good on your shoot and enjoy it – and that'll create relaxed, happy photos oozing self love. And heck, that's attractive online. So don't hold back – show us what you've got!….
Dates that are more fun!
Most importantly of all, what all this means is that you're going to head to your dates full of confidence, positive emotions and empathy for others – ready to meet like minded people and find out all about them. And this results in happier dates that are more fun! We can't promise that you're going to meet the love of your life tomorrow, of course. What we can say with confidence is that having self love will have a positive impact on your dating, so that the whole experience is more enjoyable and fulfilling. And if you meet the right person into the bargain – result! What's not to love?
Words by the super talent that is Lauren and photos by Polly and Saskia