5 seriously cool dating things we're loving this spring at Hey Saturday HQ
Looking for some inspiration for cool dating-related things to do this Spring? Here are a few things we've been listening to and checking out and a few upcoming things we can't wait for…
Speed Darting – yes Darting!
If you're in London and haven't yet checked out Flight Club Darts, you're behind the curve. Hey we know what you're thinking – darts are only found in dingy pubs full of old men sipping pints of real ale. Well, Flight Club has reinvented it and made it a super cool night out for birthdays, work socials and dates, with all sorts of fun interactive games. If this isn't cool enough, they are now launching their very own dating event called Speed Darting. The event will take place every Monday from 7pm – 9pm and there will be no buzzers, no awkward silences, no note taking, just social darts, slushies and friendly competition. The hosts will switch players around throughout the night so you'll get the chance to chat to everyone without feeling rushed. Show off your skills or learn new tricks and maybe meet someone you like.
Love in London competition by CLiKD
We loved the recent photography competition run by dating app CLiKD. Launched to coincide with Valentine's Day, the competition invited people to submit photos which show what love means to them in London. There were six categories including Love What You Do and Love Your Friends. The winning photos will be displayed across London on adverts, billboards and bus stop signs – pretty cool prize eh?.  We love the tenderness in the overall winning image, Snuggle by Scott Hamilton. Check out all the winning entries and runners up here.
Flatpack Film Festival – Birmingham
Looking for cool dating related things to do in Birmingham this Spring? This super cool film festival has returned for its 12th year. Taking place across multiple venues and locations across Birmingham, (including a couple of our favourites The Mockingbird and The Electric Cinema), the films on offer cover all genres from animation, music, artists' film, archive discoveries, to offbeat shorts for kids and live cinema. You'd better be quick as it's only on until 22nd April – check out the Flatpack website for the Festival programme and more info.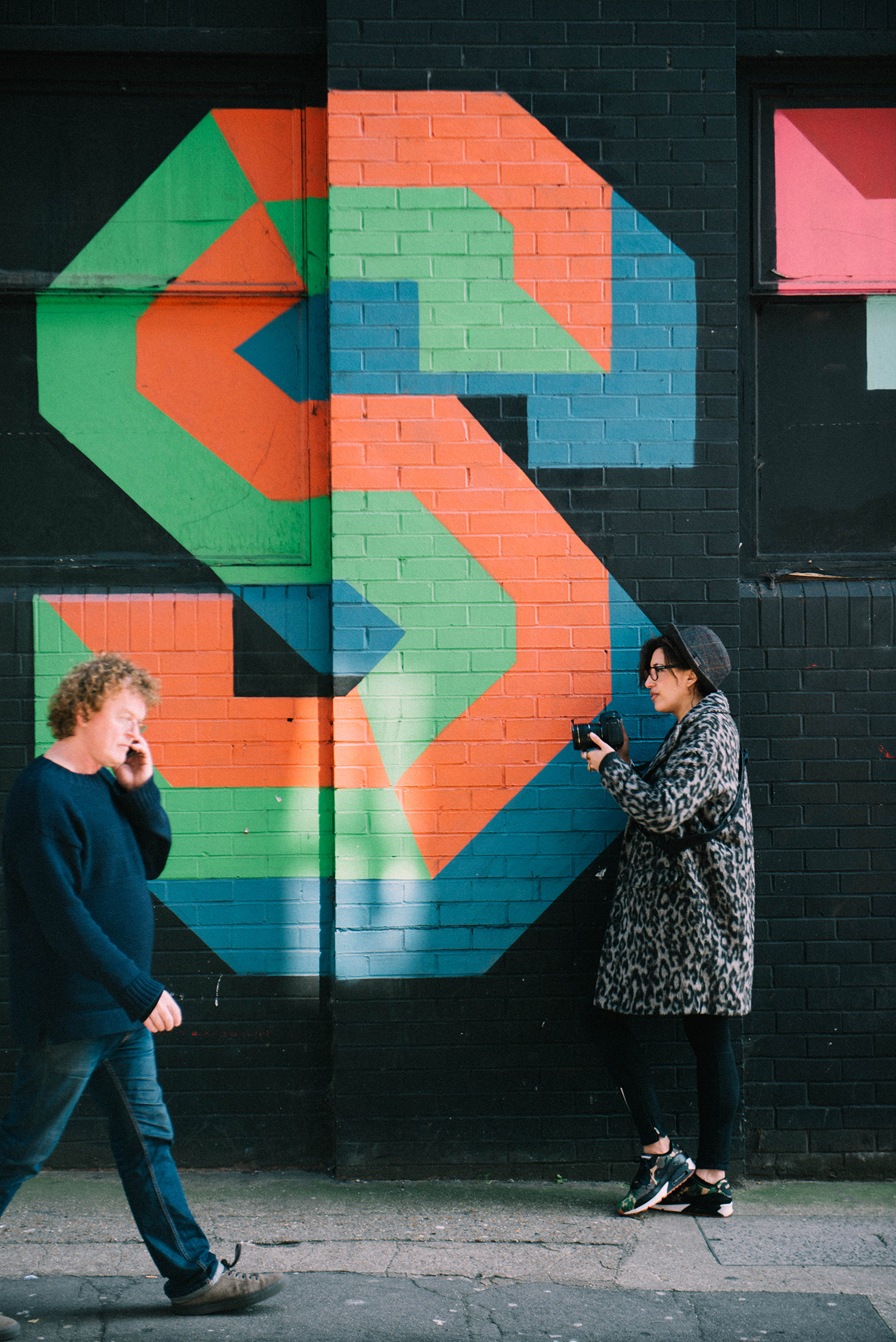 Photo of Saskia by Ro Williams
The AT Dating Podcast
If you've never checked out the weekly news and lifestyle podcast from About Time Magazine, called The AT, you'd better catch up on their cool recent episode all about dating!  Our very own Saskia Nelson was one of the special guests invited in to chat all things dating photo related. Hear Saskia chatting about why and how she set up Hey Saturday as well as her inside tips and a few do's and don'ts when it comes to creating stand out dating profile photos. Listen here.
Brighton Fringe Festival
If you're looking for cool dating things to do down in sunny Brighton, or you live along the south coast, then you'll definitely be wanting to check out the Brighton Fringe Festival this Spring, which runs throughout the month of May. There's something to suit all tastes: including circus, comedy, theatre, dance and visual arts to name a few. We can't wait to check out some of the many free events on offer too so we won't have to break the bank to take part in this amazing showcase of performing arts. There's also a cool Brighton Fringe app this year so you can buy tickets on the go and find out what's on nearby. Let's just hope for some sunshine!
Words by Lauren