Should You Hire an Online Dating Photographer for a Profile Photoshoot?
If you've landed here, you're probably giving serious thought as to whether you should hire an online dating photographer. I'm Saskia and I've been running Hey Saturday since 2013. We help people increase engagement on their dating app profiles while helping them start to enjoy online dating more. We're all photographers here and are, of course, obsessed with gorgeous, bold images. But we're not alone in this obsession. Actually, everyone is drawn to gorgeous, bold images, whether they're aware of it or not.
We're living in an Insta world. Everyone and their dog (literally – I'm looking at your there Lauren) posts photos of themselves online now. As a result, photos are playing an increasingly important role in our lives. Given how often we're bombarded with photos, it makes sense that people are craving a richer visual experience online.
Research consistently proves that visual content drives up engagement online. Our brains love images, processing them much faster than text.  We understand them. They're straightforward and more appealing to look at than text.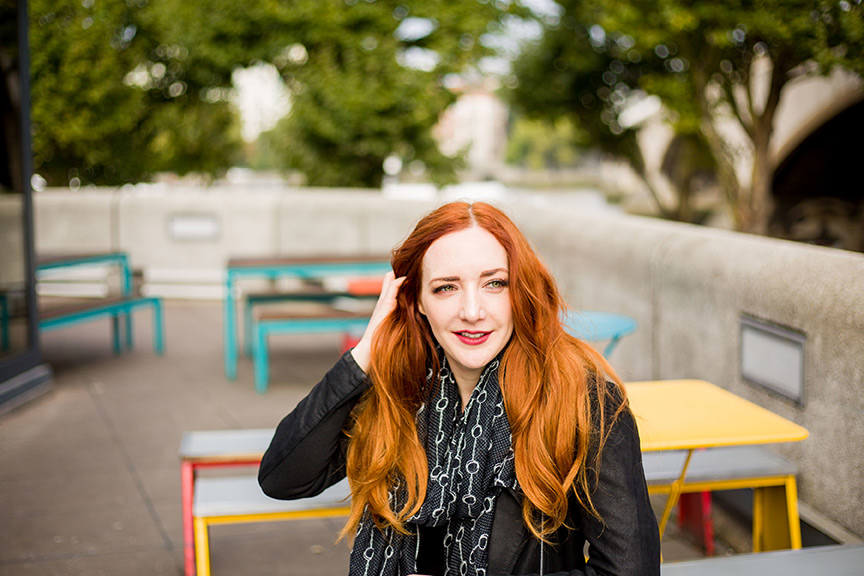 Photo credit: Nicole for Hey Saturday London
The online dating space is immensely busy. In order to stand out online, dating app profiles need to be competitive and have an edge.
Let's think about images in marketing terms for a minute (after all online dating is marketing). The better quality the image is, the more likely customers will highly rate products/services, which has a huge impact on their influence to make a purchase. So, the higher the quality image, the more likely it will increase engagement with the product/service.
So here's why you should hire an online dating photographer for a dating photoshoot.
You need good quality dating profile pictures
The quality of an image will influence people's swiping decisions. People form impressions of others within fractions of a second, especially on dating apps. We've all seen our friends swiping through Tinder and Bumble at dizzying speeds. We all do it ourselves too, let's be honest. Good quality images will grab the attention of other members and keep them engaged. It's also worth bearing in mind that good quality images attract good quality dates, while low quality images attract hook ups.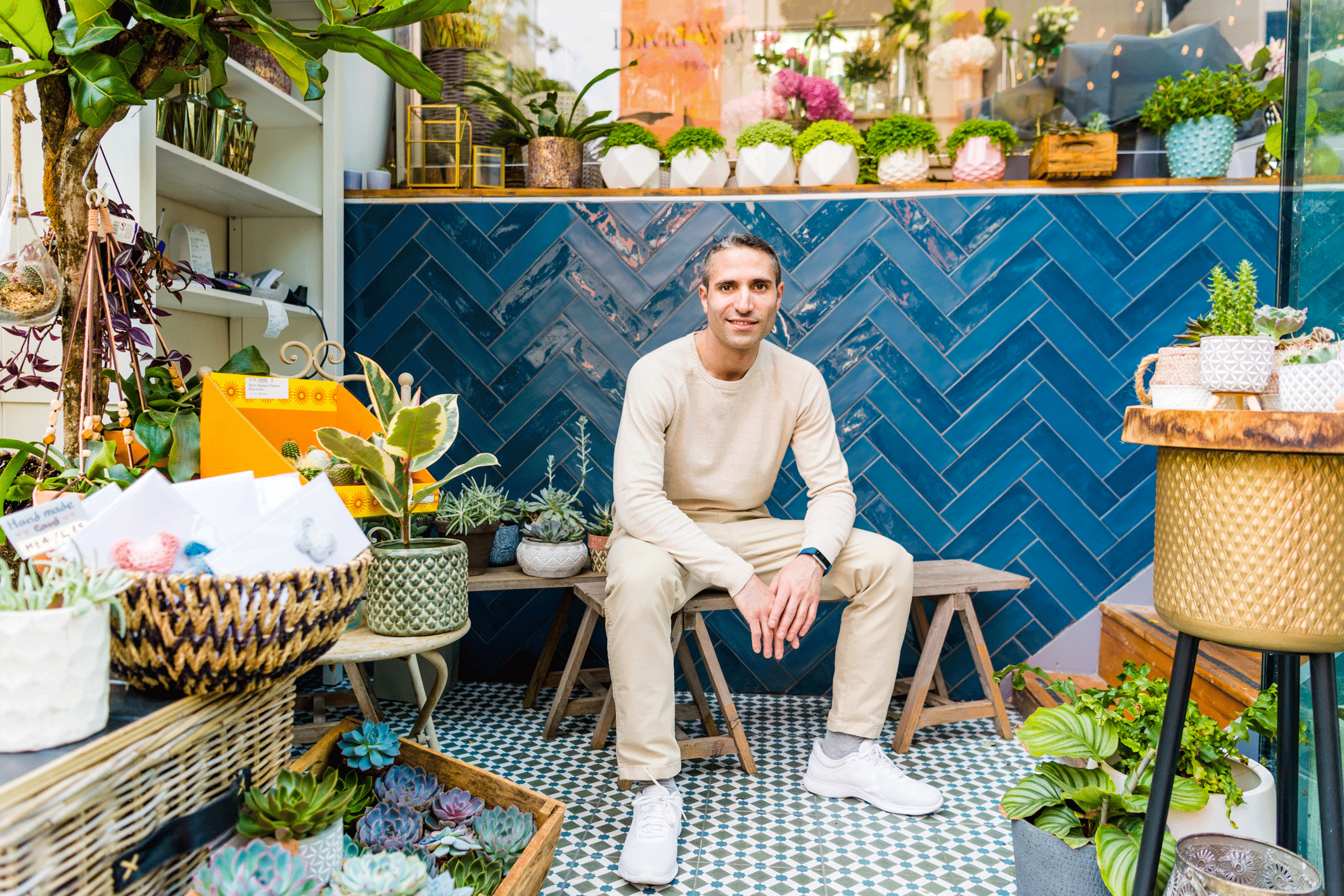 Photo credit: Livia for Hey Saturday Manchester
You need visually stunning dating profile pictures
In a world swimming with cookie-cutter, neutral-coloured, mediocre profile photos, you can make sure your photos stand out. Online Dating Photographers will be very focused on capturing bold, vibrant, colourful dating profile pictures. The former CEO of Tinder recently revealed something that we at Hey Saturday have known since 2013. Including bold colour in your profile pictures attracts attention on Tinder fast. We'll either encourage you to wear bright coloured clothes or bring bright-coloured accessories and/or props. Or if that isn't your vibe, we'll find bright coloured backdrops to work with instead. This is one of the biggest differences between a regular portrait photographer and a dating photographer. We're obsessed with colour and interesting backdrops. We'll only shoot in locations that we know can provide a variety of these kind of backgrounds within a short walking distance.

Photo credit: Saskia for Hey Saturday London
You need authentic dating profile pictures
Online dating photographers are obsessed with capturing authentic photos. We know if you're not using up-to-date, authentic photos online, then you're rarely going to get beyond that first date. No one likes to be deceived at any point in a relationship, let alone on the first date. We are aiming to capture the real you… but you on a really great day, of course. We give filters a huge swerve and avoid any heavy photoshopping. At most, we'll do some light retouching. This will ensure your date has no problem recognising you and isn't in for any big surprises.

Photo credit: Alyssa for Hey Saturday New York City
You need dating profile pictures that capture your personal brand
The big thing professional online dating photographers specialise in, is helping our clients differentiate themselves on dating apps.  One of the biggest dating profile fails that people make, is creating a profile that falls back on well-worn cliches in their written bios and cookie-cutter profile pictures.
Your dating profile is a space for you to differentiate yourself from everyone else. It's your chance to show people why you're special. It should tell them why they should choose you. Online Dating Photographers, like Hey Saturday, aim to create profile photos that leverage the things about you that make you stand out from others. We aim to show your hobbies and passions in your profile pictures. We want, with your help, to create profile photos of you with built-in intrigue. Our job is to help you pique people's interest and curiosity. By working with you, we will create photos that give them reasons  to reach out and connect with you. And connection is what dating is all about.
Are you down to hire an online dating photographer? If you want us to help you connect with people who resonate with you, head here.
Words by Saskia, dating profile photos by Team Hey Saturday