How to stay sane this Valentine's Day and still get what you want
Yes, Valentine's Day can have a tendency to drive you mad if you're single. There's no greater reminder that you're lacking a special someone in your life than being surrounded by hearts and roses everywhere you look for a whole month. Seeing rows and rows of smug couples out for candlelit dinners is enough to grind anyone's gears. But it doesn't have to be this way! We're here to help you stay sane on Valentine's Day. If you're online dating, Valentine's can actually be an excuse for a really fun, different type of date. It's also a good opportunity to review your dating profile so you get exactly what you're looking for this Valentine's…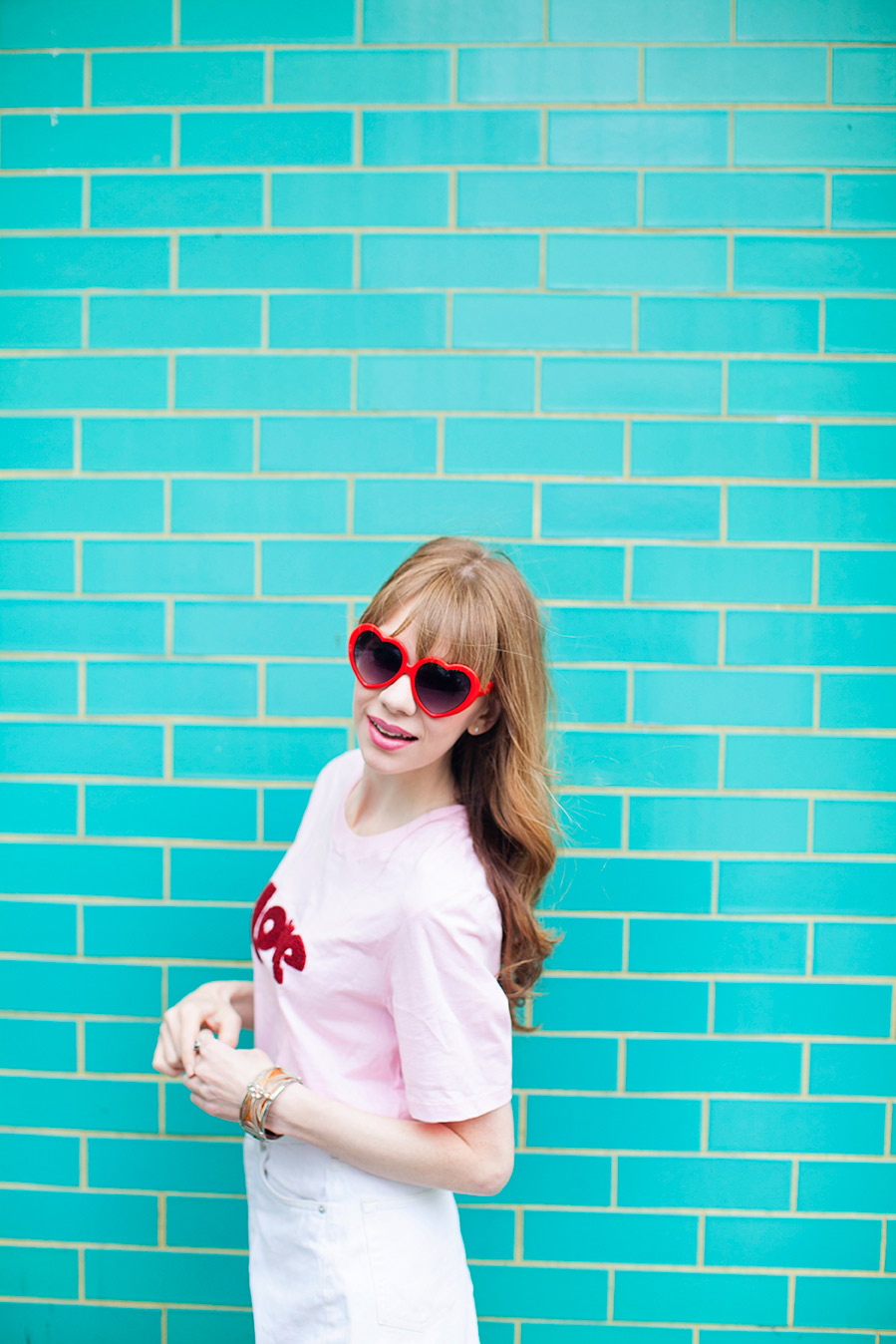 Photo credit: Saskia
A break from the Valentine's norm
If you've met someone online and things are in the early stages, Valentine's Day can be a bit tricky. A candlelit dinner might seem too much when you don't know them that well, but equally you don't want to give the impression that you're not interested by not organising anything at all. There are lots of options out there for an 'alternative' Valentine's date. Arrange a date that goes against the grain – the aim is not cutesy romance; it's fun and thrills. Here are a few Hey Saturday ideas for inspiration:
If you're dating in London
In London, head to Gin House Burlesque at the King's Head Members' Club in Shoreditch for an evening of Burlesque, Circus, Music and Vaudeville delights inspired by the prohibition era and 1930s art deco and featuring internationally renowned burlesque performers.
Flight Club Darts has reinvented darts and made it a top night out – there's a bar, food, and music and you don't need any darts experience to play.
The Century Club in Soho will be playing host to the Dark Side of Love Valentine's Masked Ball promising a cavalcade of London's most eerie, exotic and eccentric performers – perfect to head to with friends if you haven't got a date lined up.
If you're dating in Birmingham
In Birmingham the Jekyll and Hyde is hosting the perfect night for gin lovers, including a gin masterclass and a cheese and charcuterie experience.
If you're dating in Manchester
In Manchester, head to Breakout for some anti-Valentine's fun. It is a puzzle solving game where you are locked in a room with only 60 minutes to solve the riddle and break out.
If you're dating in Edinburgh
Their flyer says it all: 'Oh God, it's that time of year again'. Head to The Stand Comedy Club for their Anti-Valentine's Day event, for fun, laughs and good times.
And what about if you're dating in New York City
We love the sound of this! Check out the American Museum of Natural History…. they are hosting a cocktail hour inside the Cullman Hall of the Universe, complete with an open bar, hors d'oeuvres, chocolates and music by the Josh Rutner Quartet. And that's not all…the best thing is that there will also be an unbeatable view of the night sky in the Hayden Planetarium, accompanied by romance stories "from the ancient past." How cool!
Book your tickets for the 6:30pm event, as it seems the 9pm is already sold out!
On Valentine's day, you can take an after-hours tour through New York at Its Core to discover the weird, the cool, the famous, and the infamous sites of romance in this fabled city. There is a $100 fee ($85 for Museum members) for two tickets that includes Museum admission, a guided tour, and a champagne toast in the Museum's rotunda, under Starlight.

Photo credit: Saskia
Send the right Valentine's message
If you're looking for a relationship right now, use Valentine's Day as an opportunity to revitalise your dating brand. Ask yourself – does your dating profile look like someone who's serious about finding love? Have you put time and effort into your bio, and your photos? If you're looking for something serious, be upfront and say it in your profile. This helps to weed out time wasters from the off. Valentine's is a time of year that can make single people feel inadequate so make sure your profile is all about 'confidence'. This means getting dating photos that emphasise all the best things about you, both in terms of looks and personality. Not only will they attract others – they'll give you the self-belief you need to project the real you when you're out on dates.
Equally, if you're looking for a bit of fun around Valentine's  – hookups or lots of dates with cool, interesting people – tailor your dating profile to send the right message to potential dates. You can be honest and say you're not looking for a relationship right now. You can also afford to make your dating profile a bit cheeky. You don't have to pack your profile full of smutty innuendos (unless you want to!) but you can make it light hearted and entertaining. Choose dating photos which show your flirty and fun side – have slogans and backdrops in your images which are amusing and carefree.
Words by Lauren, photos by Saskia for Hey Saturday, London