Why great dating photos are about more than looking hot
People are wising up to the fact that iPhone selfies and blurry holiday photos aren't going to cut it anymore on dating apps. To stand out and nail that one chance to make a good impression online, you're going to need to put in some effort. But to get great dating photos, if you think it's a simple as making your hair look nice and going to town on your make-up, you'd better think again hot-shot. The new trend in dating photography is for sharp, well lit, colourful images that tell your story. You might be the hottest thing since Tom Hardy, or the girl whose milkshake brings all the boys to the yard, but it takes more than that for a kick ass set of dating photos – trust us.
We've dug out a couple of our favourite Hey Saturday dating photos and we're going to tell you why they work and how you can copy them for your own dating profile.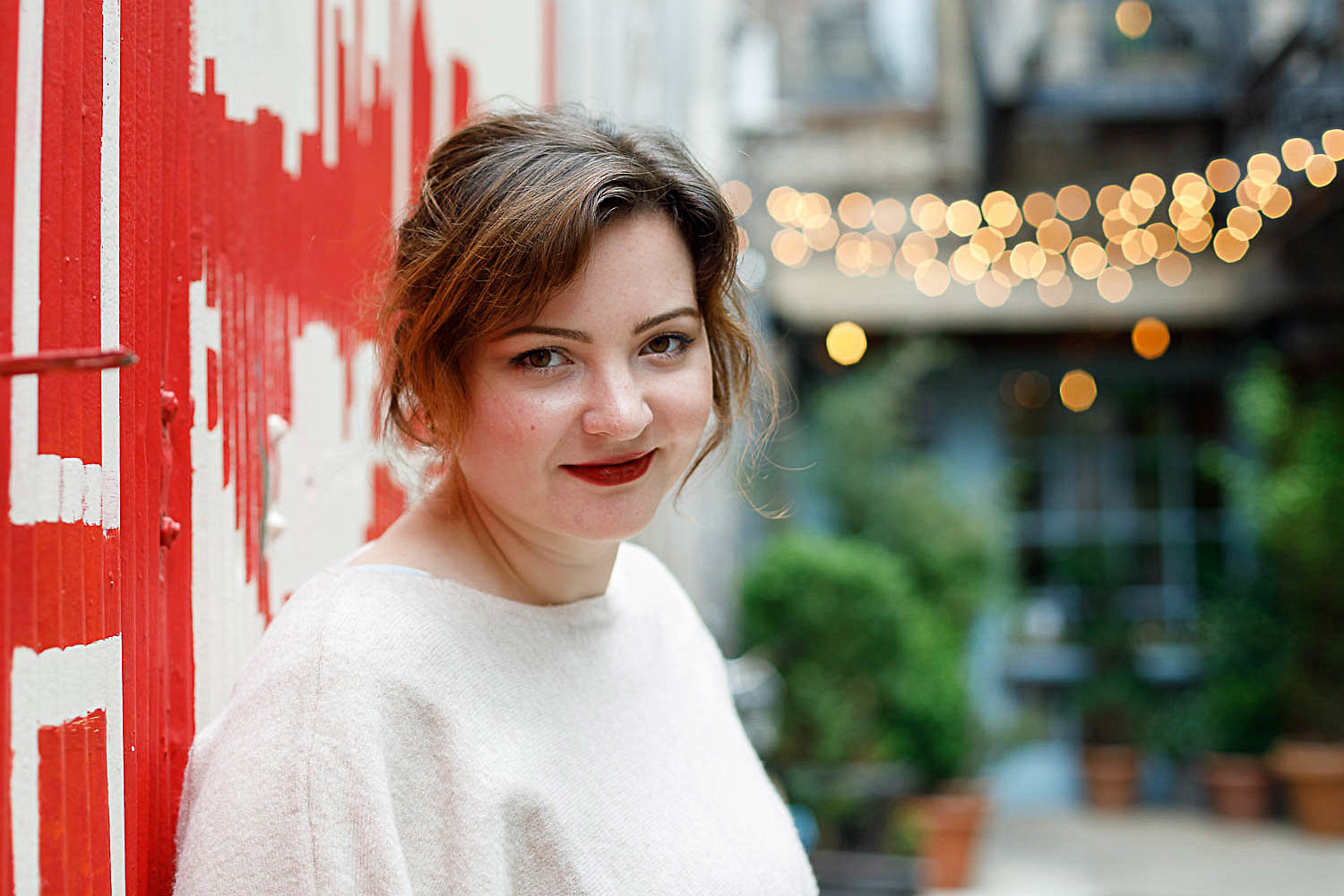 Photo credit: Audra for Hey Saturday, NYC
This client was based in the UK but had her dating photos taken in NYC while she was on a birthday break. Cool eh?
Au naturel
All the best dating photos use natural light. This is because in online dating, being genuine is key. People want to see the real you. Anyone can look good in a studio under professional lights, but chances are, they won't look very natural – they won't look like the version of themselves that hangs out in the park on Saturdays or loves walking the dog. Shooting with natural light usually means heading outdoors but this isn't a hard and fast rule. If you can find a cafe or a shop that lets in plenty of natural light or you can position yourself next to a large window, then go for it. As you'll see, both of our examples are naturally lit – no flash in sight.
In full colour
The next golden rule is colour – include bright, bold colour somewhere in your image. This catches people's attention super fast and makes you stand out from the majority of bland, grey selfies on dating apps. As you'll see here, the pop of red on the wall behind the subject instantly catches your eye. When you look closer you can see that the subject's red lipstick and cream top actually perfectly tones in with the red and cream wall behind her, which is pleasing to the eye and draws you straight to her. When combined with the green foliage and yellow twinkle lights behind, there is a really interesting blend of colours in the photo.
Back it up
Use the background of your dating photos to create interest. Here, our super talented New York photographer Audra has created a great effect by throwing the twinkle lights out of focus, making the backdrop attractive (she's using a wide aperture for you photography nerds). You need to think about what's behind you in your photo and use it to sell you – your blank bedroom wall is not going to look interesting enough to make you stand out.
Be yourself
The next reason this is a great dating photo is that the subject's pose looks very natural and not forced or staged in any way. She looks like she's gazing right at you, just as she would on your first date. You get a real sense of this girl's personality just by looking at this image. This is not about looking hot (although she is pretty), this is about something else – projecting confidence, self belief and being at ease with who you are. Your photographer can help you relax and will be an expert in getting the most natural poses out of you.
Be the main focus
Although there is an interesting background with vibrant colours of red and green, your eye is quickly drawn to the subject and she is the sole focus of the photo. What this means is the background does not distract the viewer's attention – yes it adds interest and intrigue but you still know exactly where you are supposed to look. Make sure you are the sole focus of your dating photos.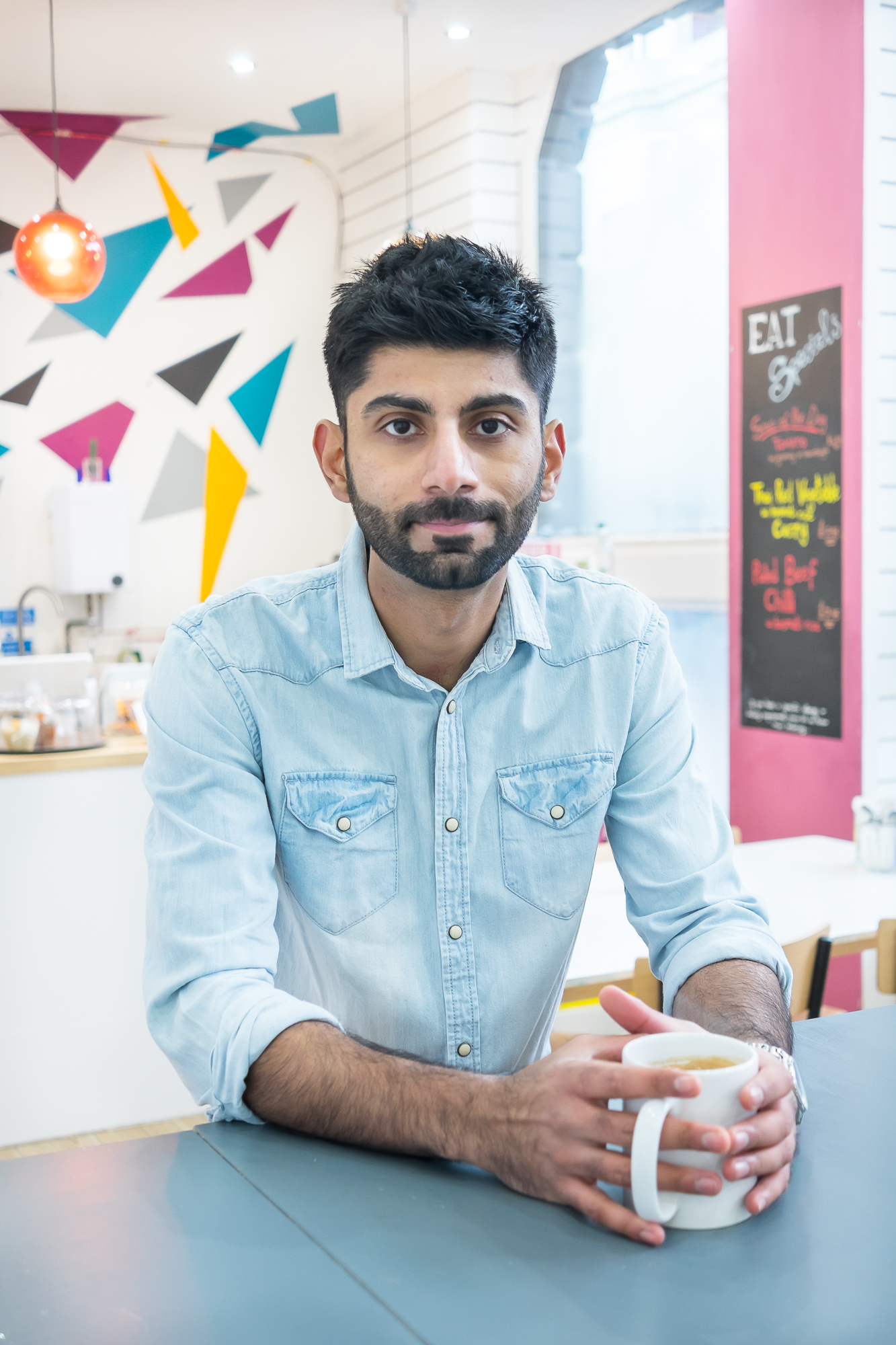 Photo credit: Lauren of Hey Saturday, Brighton
Variety is the spice of love
You should aim to have at least five photos in your dating profile, so it's good to have one or two headshots, like the first image, which show only your head and shoulders. It's also nice to have the mid shot – something from the waist up, like this second example taken in a well lit cafe. This allows for different poses, like this one casually holding the coffee cup, but there are all sorts of things you can do with your arms and hands to show different sides to your personality – from hands in pockets to adjusting your scarf to running your hands through your hair.
Be a storyteller
If there's one word we can use to sum up a great dating photo it's personality. How do you get this across? Tell a story. The funky, colourful cafe in the background of this shot tells us not only that this is a guy who likes his coffee, but that he seeks out independent cafes and interesting places, not just his local Starbucks. Suddenly he's not just any old guy – you can picture yourself hanging out with him at the weekend. You get a sense of what it's like to go on a date with him. Using props is a great way to help the viewer to see more of who you are – in this example it's a mug of coffee but you can use a camera, headphones, a book, skateboard – even a t-shirt with a slogan or band name on it will give clues about your personality and help to tell your story.
Words by Lauren, our resident marketing pro