Pride: Hey Saturday guide to summer dating for LGBTQ+
To celebrate Pride month this June, we're focusing on all things LGBTQ dating. From the best apps and events to all the Pride action happening across the UK and NYC, we've got everything you need to know right here.
Best LGBTQ dating apps
We all know that for straight people there are now a gazillion different apps catering for every possible niche you can think of. But on the LGBTQ scene things have been, shall we say, somewhat limited until recently. There really hasn't been much on offer, especially for queer and trans folk. But we're pleased to say things are improving and a few different apps are now gaining some traction and might be worth a look. Here's our rundown of the best…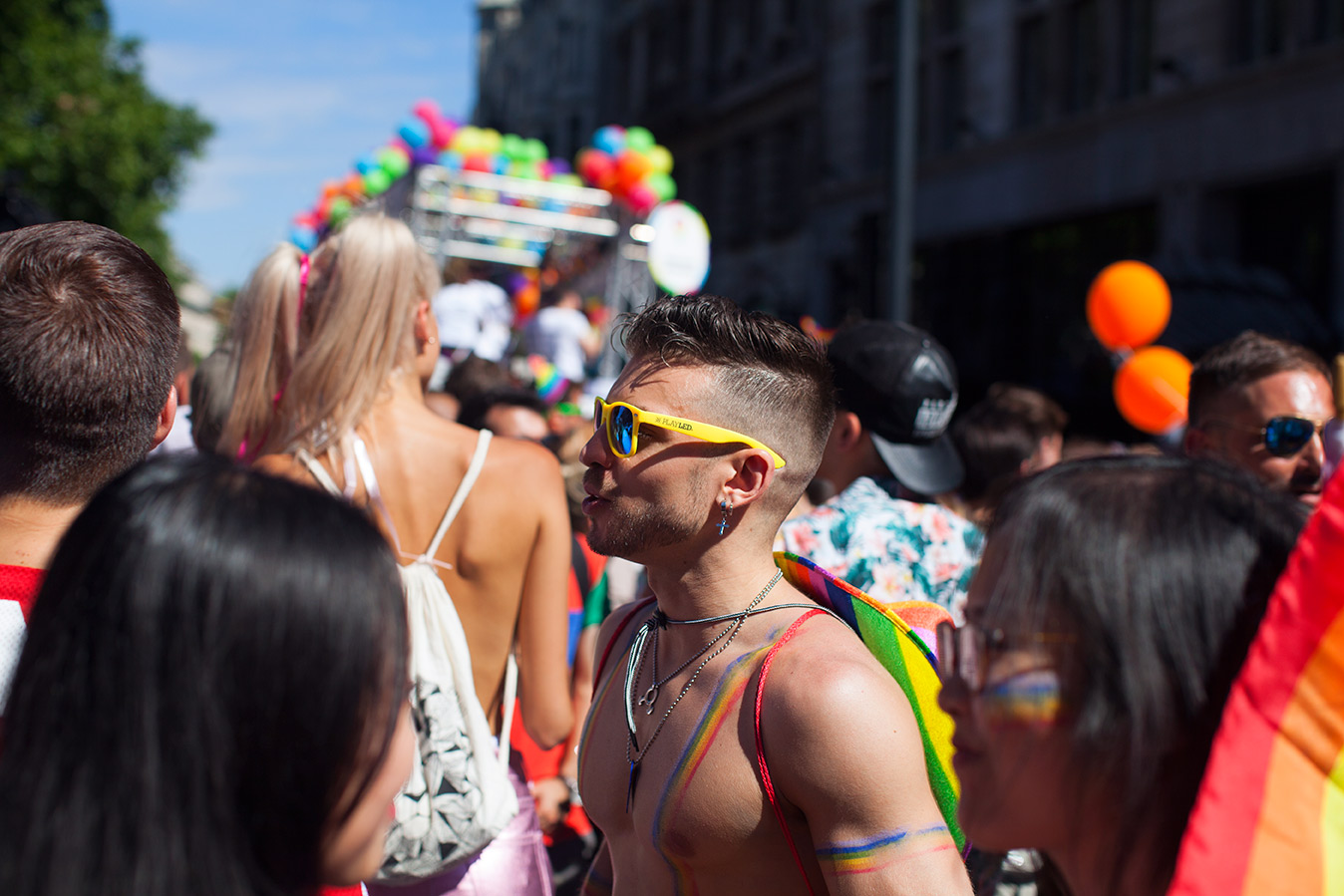 Best gay dating apps:
Obviously everyone's heard of Grindr but we give it a mention purely because of its size and its domination of the gay dating market. With around 6 million monthly users, there's certainly a massive pool of matches to choose from and there's something on Grindr for everyone. Yes there will be a fair few dick pics if that's your thing and although it's mostly known for hookups, people do find long term relationships on here too. If you are looking for a brief encounter you can't go far wrong.
Scruff generally attracts an older audience than Grindr and as its name suggests, its users tend to be hairier, more muscular and more masculine than its main rival.  As it's slightly more niche than Grindr, obviously it has fewer users but if scruffy guys are your thing then it's definitely worth a look.
This new app caters for gay people who are seeking more than just a hookup. It offers you three filter settings depending on your mood: Mr Right if you're looking for love, Mr Right Now if you're after something casual or Mr Who Knows if you're not sure what you want. It's positioning itself as more sophisticated than Grindr and you'll probably get fewer dick pics.
Best mainstream dating apps for queer people:
With 22 different genders and 13 orientations to choose from, OKCupid is inclusive and popular amongst the queer community. There is the ability to write a decent sized profile so you can get a feel for the other person's worldview and attitudes towards queer and trans issues.
Tinder is not just for straight people! It has added lots of new features and gender options, making it an increasingly inclusive space for queer people. You set your preferences to find what you're looking for and swipe away. It's making its name as more of a hookup site, but the sheer size and number of users means that there's something for everyone here.
Bumble has been designed with straight people in mind. The girl has to initiate contact before any messages can be exchanged. This obviously doesn't work for two gay men as neither would be able to contact each other. Back to Grindr everybody would go! However, the app eliminates the gender-focused "girls go first" rule for same-sex matches. So whilst this means queer people can go ahead and use the app, essentially all of the unique aspects of Bumble are no longer relevant. An LGBTQ community is starting to grow on Bumble but it's not as well established as some other apps.
Best dating app for queer women:
Queer women don't have as much choice as gay and queer men, who have an ever growing list of apps catering just for them. However, queer women do have HER, a non-offensive, user friendly app which is free to download. Users have to be verified via their Facebook profile, so there's less chance of trolls and fake profiles.
Best trans app:
Transdr is an alternative for people who feel discriminated against on other apps and aims to make dating more comfortable for transgender people. It operates in a similar manner to Tinder, allowing you to swipe left and right on users' profiles. Even though Tinder has added "transgender" to its gender options, many trans people still don't feel comfortable using it and prefer to use an app specifically for transgender people, where there's no judgement and they can meet and date in a safe space.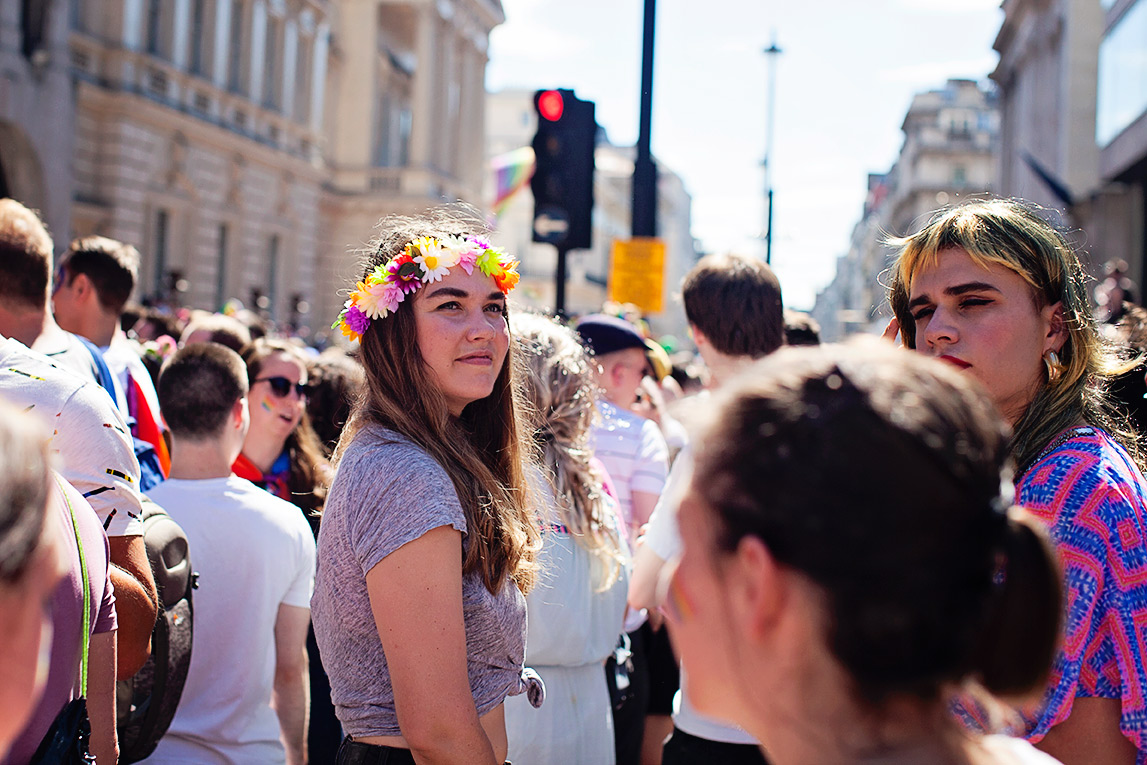 Best LGBTQ dating events
Again, there are now so many options for speed dating, meetups and networking if you're straight, but what about dating events specifically for LGBTQ people? And what if speed dating isn't your thing? Good news – there are a variety of events on offer around the UK now . Here are some of our faves…
Positioning itself as a more sophisticated twist on speed dating, 28GaysLater is aimed at single gay professionals. The aim is that you get to meet everyone, not just half the room and you get your messages before you leave. The events are also held in venues you'd actually want to go to on a first date, not obvious gay bars or dingy basement clubs.
This monthly networking event attracts up to 600 people and is popular amongst people working in the political, financial and legal industries (although it's open to all). They also run speed dating events and women-only nights.
If you're into speed dating, this one is for you as this is a friendly, relaxed dating event where you get to meet up to 40 gay guys in one evening. The events are also open to you if you just want to make friends and you'll get the option on arrival to select 'friend' or 'date'
For femme women looking for women, we definitely recommend you check out these events which run across the UK, including Birmingham, Edinburgh, London and Manchester. They're not as pricey as many other speed dating events and there are different themed events throughout the year.
Southbank Surfing
This is a networking event night for queer women which runs on the third Friday of each month from 7pm. You can find out more info about upcoming events by following them on Twitter @southbanksurf or search for them on Facebook too.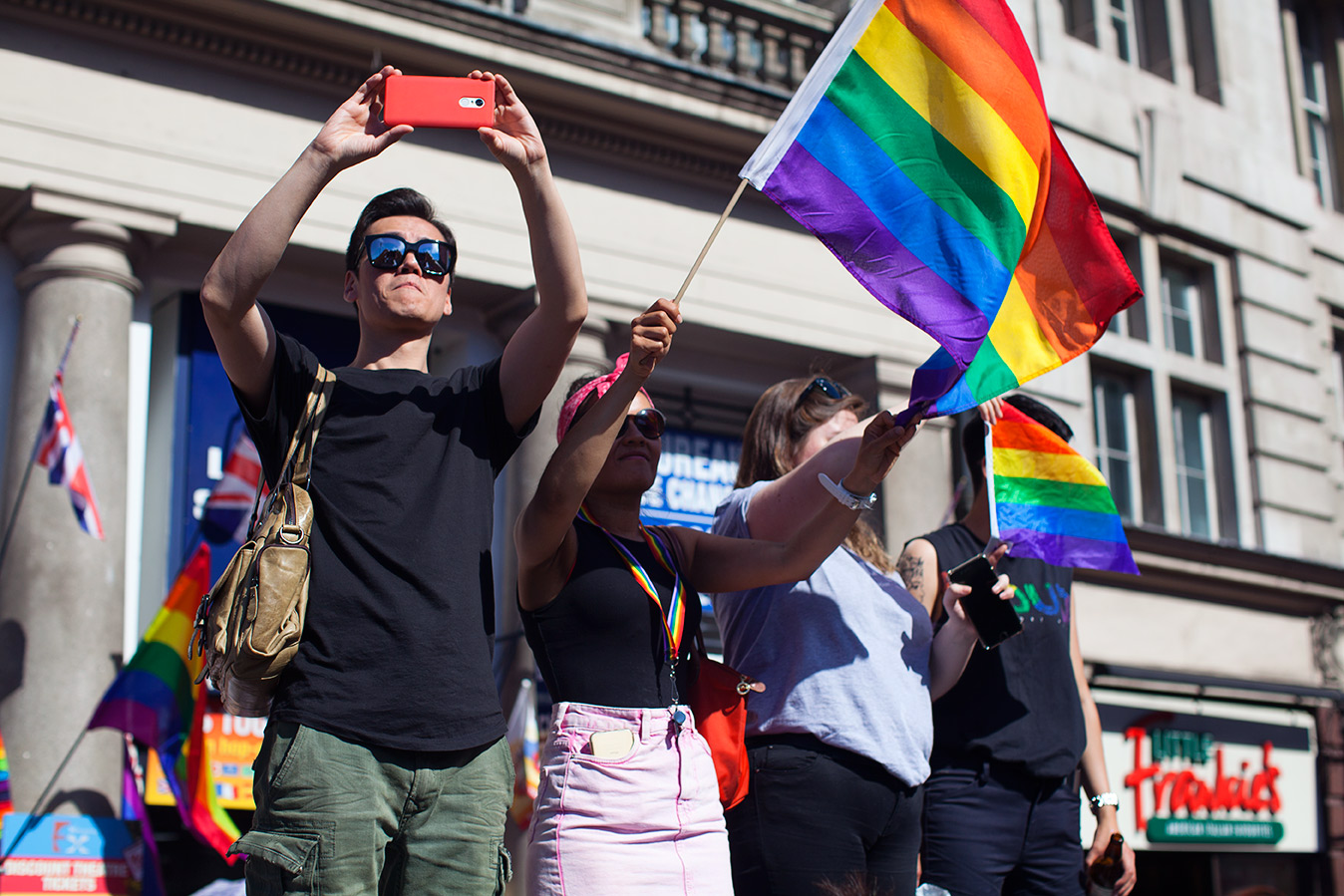 Pride events this summer
In London, Pride Festival runs from 9th June to 7th July culminating in the Pride in London Parade, which starts at 12 noon on the 7th July. The month long calendar of Pride events includes music, theatre and cabaret. Some of the upcoming highlights include Grindr the Opera and International Lesbians Speed Dating. Check out the calendar and book tickets here.
In Brighton, Pride weekend runs from 3rd-5th August, with the main Pride Parade on Saturday 4th August. With Britney Spears headlining the festival this year, it's going to be pretty unmissable, so get yourself down to the coast! New for this year, there's also a more family oriented event called LoveBN1 Fest on the Sunday in Preston Park with Nile Rodgers and Chic as the headliners. Yes we will definitely be there!  There is also Trans Pride Brighton from 20th – 22nd July – find more details here.
In Edinburgh, Pride is on 16th June and we are loving the line up for Pride in Manchester, which runs from 24th-27th August. With Jake Shears (formerly of the Scissor Sisters), Rita Ora and Pete Tong on the bill, that looks to be another one for the diary for us here at Hey Saturday HQ.
In New York City, Pride's main events are running from 14th – 24th June and include things like the Human Rights Conference, Pride Luminaries Brunch, OutCinema, Cosplay & Pride and VIP Rooftop Party.
Cool words by Lauren, Pride pics taken by Saskia at Pride, London 2017