Which Photos Make Bad Dating App Photos – Worst Dating App Profile Pictures
Bad Dating App Photos – The Definitive List
So many bad dating app photos. So little time. Head to any dating app right now and you'll see a lot of dating photos out there that are actively preventing single people from receiving the quality of matches they deserve. Could you be someone who is missing out?
Here's my ultimate checklist of all the bad dating app photos to lose from your dating app profile in order to massively uplift the number and quality of your matches. Don't forget, your 5-6 dating app photos should be treated like premium advertising space. Each photo needs to be actively working hard for you otherwise, you're wasting one of your few opportunities to showcase who you are and what you're about.
Which Pictures Should I Remove From My Dating App Profile?
Blurry, Poor Quality Dating App Pictures
I feel this needs no explanation coming from a pro online dating photographer, lol, but I'm going to say this…
It's worth remembering this rule of thumb; poor quality profile pictures attract poor quality dates while good quality profile pictures attract great quality dates. Wait, what? Why is this? So, confident people with high self-esteem will be attracted to good quality photos because it's sending them a message that whoever has invested in good quality photos is obviously the kind of person who values themselves, invests in themselves and is taking online dating seriously. Good quality photos say, I'm a high value person and I'm serious about finding a longterm relationship (LTR).
Low quality photos send the message… I have low self-esteem, I don't think I'm worth investing in and I'm a bit half-hearted about this online dating thing anyway – I'm just in it for the hook-ups (or to boost my ego because my relationship isn't going so well right now).
Eek. Hopefully enough said.
Invest in yourself and the online dating journey and create some gorgeous, colourful, personality-filled, quality profile pictures and show people you're serious about online dating and that you value yourself.
Group shots
OK, I'm not going to lie but group shots are right up there – near the top of my list. I particularly dislike them because I have face blindness (and actually many people do). But the bigger reason, I'm no fan of group shots is that including other people in your photos is creating barriers to successfully attracting matches. People are glancing at photos, really quickly and they don't usually have time to figure out which one is you in the shot. Or, they decide they don't like the look of your mates. Or… they fancy your mate more than you. The result, in all these scenarios, is the same. They move quickly on to the next profile.
Shots with Ex's
When I was online dating, one guy actually included one of his photos with his bride cut out. On his wedding day. Now I'm not saying you'd do anything that extreme, but generally speaking cutting anyone out of a shot, suggests you don't value the online dating profile enough to invest in some quality photos. Having a member of the opposite sex (this one's for straight people) in one of your shots can make people consider your profile negatively as they wonder who this person is to you and whether they are going to be in your life. We want people to feel good, inspired or happy when they look at your photos not wondering if they're going to have a rival for their love interest. Keep the mood light and happy on profiles.
Shots with Kids
There is a time and a place to introduce your kids to potential partners and on a dating app isn't it. I'd wait until you really like someone and are connecting with them before you show off photos of your children.  In your bio, it's a great idea to let people know you have kids yes, but they don't need to see what they actually look like. You don't know what kind of people are hanging out on dating apps.
And, of course, don't include photos of you with someone else's children – they probably wouldn't be very happy if they knew.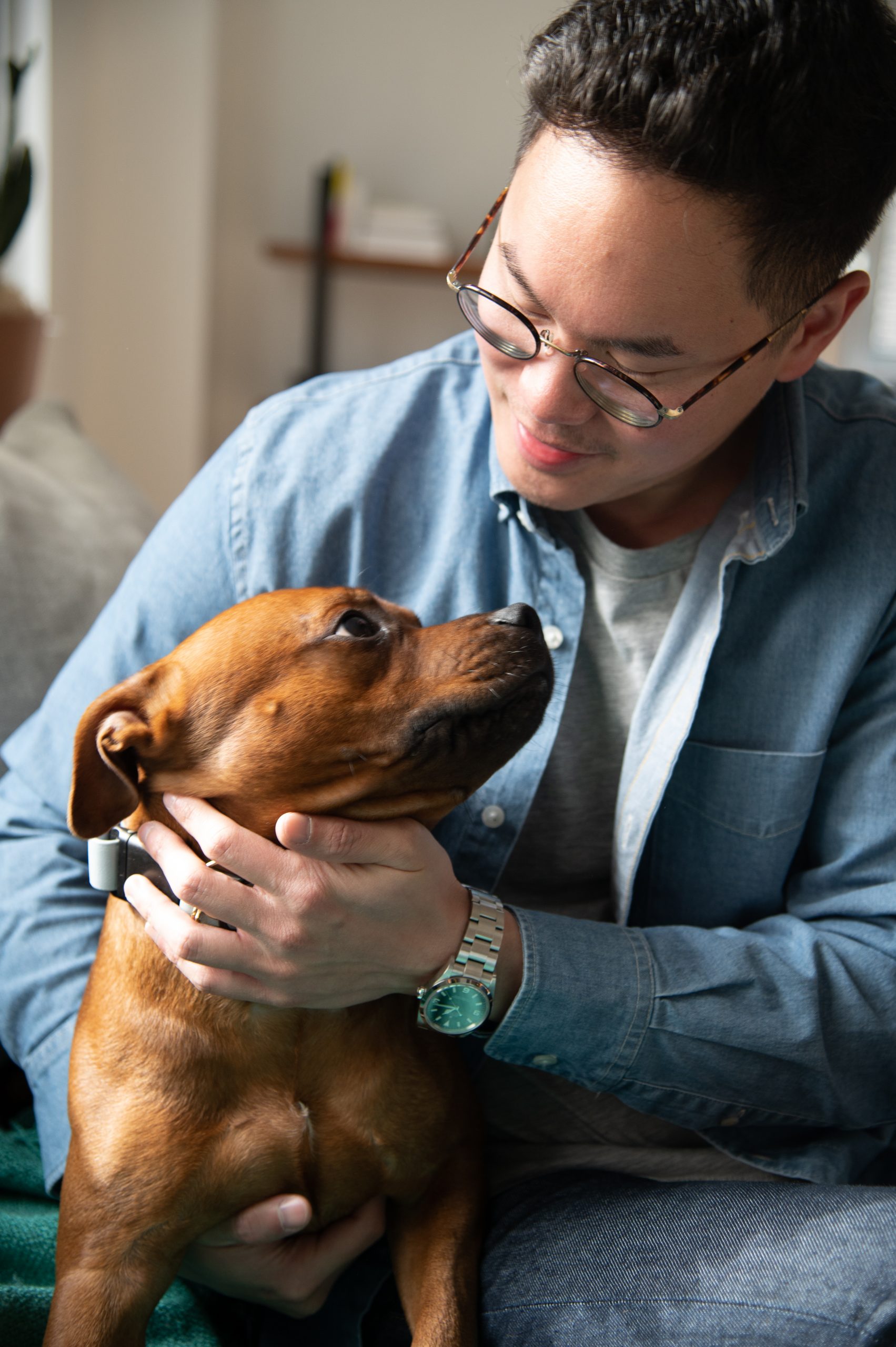 Shots with Other People's Dogs
While having photos of you with your own dog goes down a treat, especially for men looking for LTRs, recent research suggests that including photos of you with someone else's dog isn't cool.. because it's misleading. It's been called 'dogfishing'.
Take note – misleading people with your dating photos is the biggest reason that people don't secure second dates according to Match.com.
Out Of Date Shots
Your photos should reflect how you currently look. The best set of photos will include at least one where you look very similar to how you'd look on a first date e.g. a first date outfit vibe. Ideally photos shouldn't be more than two or three years out of date. But in general all your photos should be recent. Your face, hair and body shape should all look more or less the same in the photos as they will on the date. If not, people will feel they've been deceived by you and you'll be unlikely to swing a second date.
Selfies
Research suggests that only women in their 20s (hello ageism and sexism) can get away with including one or two selfies in their set. Men are said to like it as it creates a sense of intimacy. I wouldn't recommend more than one though. Everyone else should give selfies a swerve, as they actively turn people off.
Shots with Filters / Photoshop
Avoid using photos with filters or that have been overly retouched/photoshopped. People can tell what you're doing and will think that you're doing it to hide something about yourself. That doubt will be enough to have them moving on to the next profile.
Shots Where You Can't Be Seen
Some people still like to include some shots without them actually in it. Instead including a shot of something they like. Argh, what a waste of your premium advertising space. Instead make sure you're in the shot interacting with that 'something you like'. It makes it a much more powerful shot.
Also avoid those shots where you can't be seen very well e.g. you're halfway up a mountain. People know what a mountain looks like. They want to know what you're about, yes, but they want to see your face too.
And, finally avoid, including shots with sunglasses or hats – people will think you have something to hide. People want lots of clear shots of your face. That said, you can afford to include one photo with sunglasses or hat. Everyone looks cool in sunnies 🙂
Studio, Business or Staged Shots
The best dating profile pictures are relaxed, happy, smiling shots where someone is happy in their environment. Ideally they look like they've been taken by a good friend while you're out and about living your best life. Nobody normally spends time in a photo studio, so having photos taken in one already feels fake.
Dating photos should be giving people an insight into the fun, authentic you. The person they'd meet if they started dating you.

Bikini or Ab Shots
Last on the list, but probably worth a mention, are bikini and ab shots. Generally speaking, including bikini or ab shots amongst your set of photos could end up attracting hook ups rather than long term relationships. All good, if hook ups are what you're after! If you're after a LTR though, I'd only include these if they're in context! For example, a few of our Los Angeles clients are actually surfers, so it totally makes sense that they might include bikini/ab shots when they're down on Venice or Manhattan Beach with their surf board – it's an integral part of the story telling.
Head here if you're ready to know which photos make the best dating profile pictures.
Photos by Kimi for Hey Saturday London, Alison for Hey Saturday New York City and Anna for Hey Saturday Los Angeles.  
Words by Saskia Nelson, Dating Photo Expert.