Creating Profile Pictures That Visually + Emotionally Tell Your Story
How you show up online matters. How you show up on dating apps matters even more.
Photos are a powerful tool for communicating, but have you stopped to consider what it is you're communicating. Put it this way. A handful of poorly chosen pixels on your profile could, potentially, derail your love life and hold up your happily ever after. Wait, what? 😱
But read on for peace of mind. Profile pictures are our bread and butter. We eat, sleep, live and breath dating profile pictures. Some have even said we elevate the dating pic to an art form… (thank you @thefabkara 🙏🏽).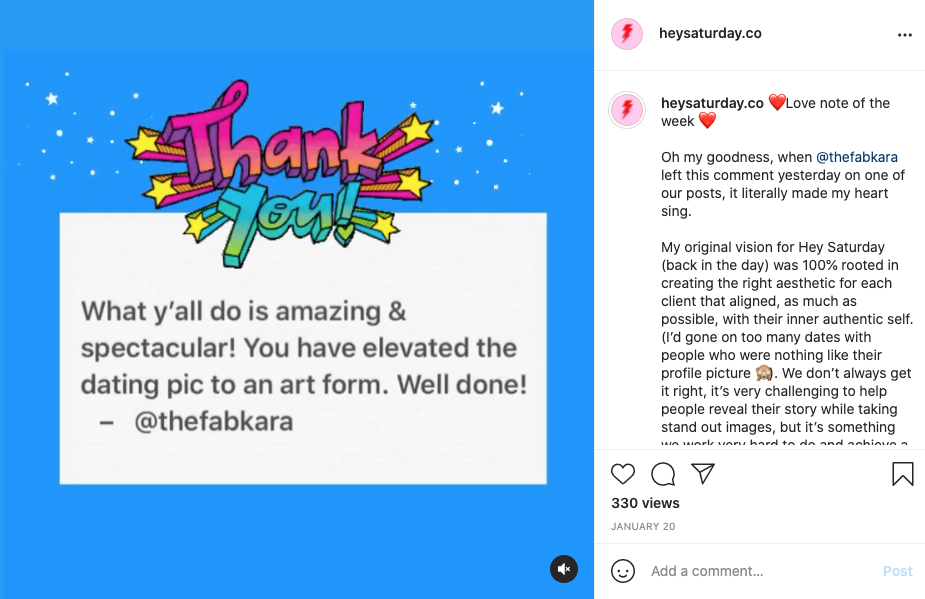 But what does that mean, an art form? What are we trying to accomplish with the dating profile pictures we so lovingly craft with our clients.
Dating profile pictures are more than the outfit, the location, the colours, the props. They are about you. The powerhouse underneath it all. They are about the impact you have and the way you move through the world.
Our sole purpose (and indeed our soul purpose) in life is to create a series of profile pictures that gives people – both visually and emotionally – an insight, or a snapshot, of what it would be like to date you. What it would be like to be in a relationship with you. Once you connect with people on a visual and emotional level, you're more likely to intrigue them. Your series of profile pictures, when created intentionally, should take people on a whistle stop tour of your vibe, your personality, your passions, your strengths… your story. Well, some of your story at least. The highlight reel. Include the things you love about yourself, the things that matter to you, the things that make you stand out from others.
Time to grab the controls
It's worth knowing, that every photoshoot tells a story about you, whether you are aware of it or not. So it's much better to grab the controls and make sure you're in charge of the messaging you're sharing rather than leaving it up to people to make up their own mind about you.
And the more real, the more authentic, you get when sharing your story, the easier it'll be to attract more of your kind of people and connect with them in a more meaningful way. This in turn leads to better quality matches and a happier dating life. You'll find that this could mean less drama, less ghosting, less juggling, less hook ups, less superficial connections.
For those of you who want to avoid all that drama and start to connect more deeply with like-minded people who resonate with your vibe, then opening up and getting 'realer' (is that a word?!) is the way forward.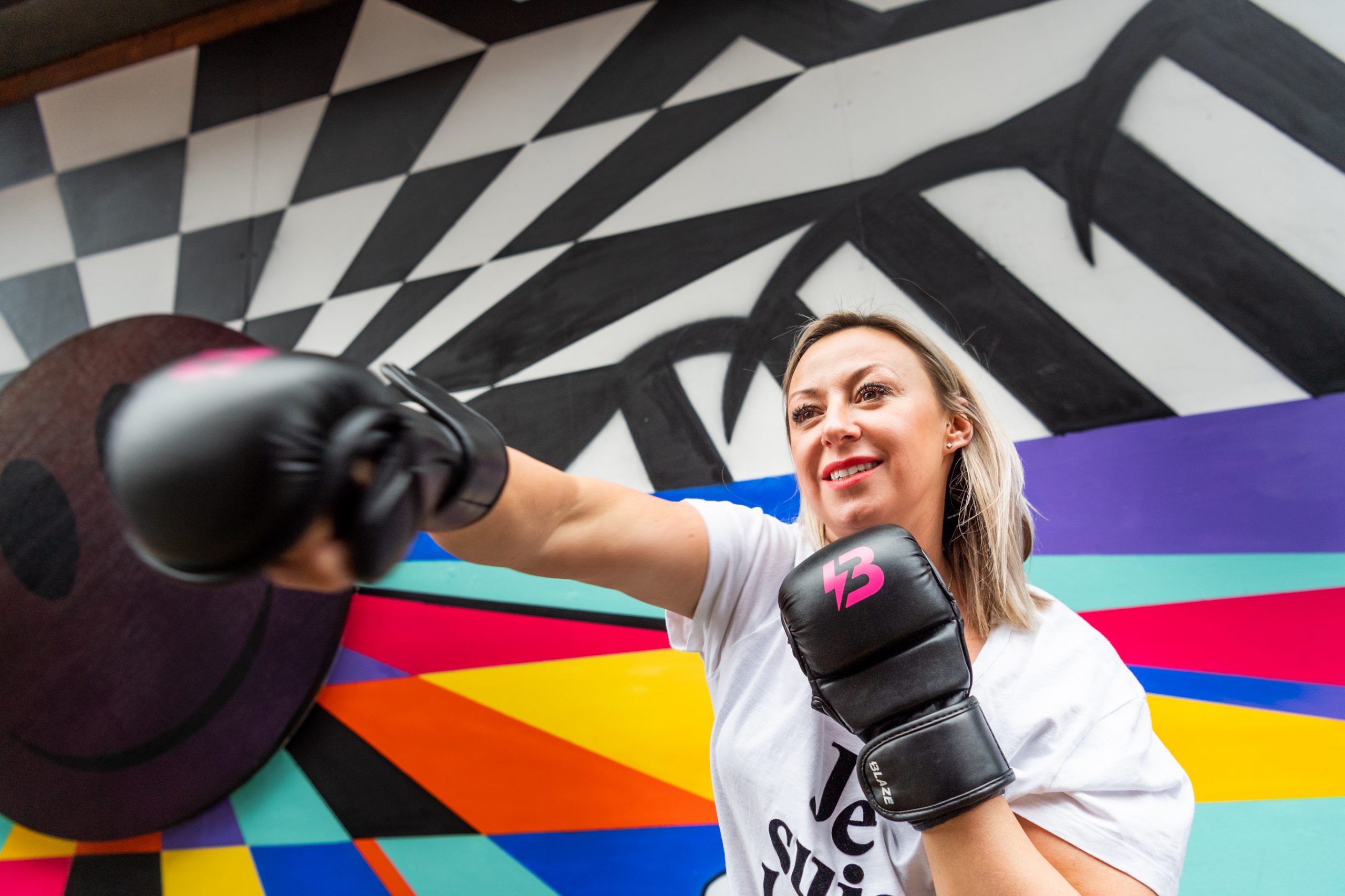 Visual Storytelling – but why are we so obsessed?
But why are we so invested in visual storytelling? What does it actually mean?
We think of visual storytelling as a kind of dating photo superpower. It's a really cool way to share a lot of information at a glance. And let's face it, oftentimes a glance is all we have to make an impact.
Why does visual storytelling work so effectively?  Images and narratives are both, in their own rights, powerful ways of communicating. We're putting them together and creating a double whammy, if you will. When done well, with clients who are willing to put in some effort and are open to sharing their truth, you know it's going to be crazy hard to scroll past those bad boys.
Firstly, our brains are hardwired for visual content. They process visual content at an incredibly high speed. In fact, sight is the primary way we navigate the world.  And just check out the following.
Recent statistics show that:
Articles with images get 94% more views than their visual-lacking counterparts.
Coloured visuals increase people's willingness to read a piece of content by 80%.

Tweets with images receive 150% more retweets than tweets without images.

Facebook posts with images see 2.3 times more engagement than those without images.

Marketers who use video grow revenue 49% faster than non-video users.

The average user spends 88% more time on a website with video.

Video will be part of 80% of all internet content by 2019.
(Via: Jeff Bullas and Crackitt)
And, secondly, our brains are hardwired to love stories.
As human beings we are programmed for stories. They're part of who we are. It's how we evolved to understand our place in the world before we had written language, how we passed on lessons to others and how we built relationships within our tribes and our families. As human beings, we're programmed to respond to stories.  Essentially our brains run on electrical pulses, and when we hear stories our brains literally light up. I love that idea. Imagine if people who are looking at your photos are lighting up as they see them! Fantastic.
We believe that when stories are told meaning is made.
Our aim is to empower you to discover your personal story and intentionally share it so that you can connect more easily with your tribe on dating apps.
The Power of Authenticity
Great photos attract attention. Authentic ones keep it.
People who use misleading dating profile pictures to secure dates, rarely get a second date. No one likes to feel deceived, especially when looking for love. So it's really important to create photos that represent where you are in your life and what you look like at the time of dating.
But if possible, you can take it a step further than that.
Can we take a moment to talk authenticity? We really encourage you to be bold and show up authentically for your dating photoshoot. But what does that actually mean and why do we want you to do that, more to the point?
It means rocking up for your photoshoot with the intention of revealing some real genuine things about yourself. It means expressing yourself. Bringing elements of who you are – your strengths, your talents, the things that matter most to you.
You've taken the risk to put yourself out there on a dating app. We already know you're courageous. But you want to do more than just show up briefly in people's feeds or timelines. You want to reach potential matches. You want them to connect with your profile. And you want to build on meaningful connections.
Showing up authentically on your dating photoshoot and in your dating life is the biggest gift you can give yourself. It enables you to meet and connect with people on a deeper level. Imagine no pretence and no games 🙌🏽   Keep this in mind as you start to plan your photoshoot.
Visually + Emotionally Compelling Profile Pictures
OK, so you know why storytelling is important and why showing up authentically is the way forward to find better matches and create more meaningful connections.
But where do you start? We see it as a three step process:
know yourself
express yourself
celebrate yourself
Know Yourself
Putting together an authentic narrative requires you to know yourself
We want to encourage and help you create compelling personality shots in the easiest, most accessible and fun way possible. But preparing to tell your story will require a bit of effort upfront. It requires a moment of self-awareness.
We encourage you to pause, reflect, get clear on and write down the following things that:
you care about, that are important to you
you love about yourself
represent a good life
make you stand out from others
bring you joy
you stand for.
A quick side-note
If you're really struggling to answer the questions above because actually you have put your life on hold, while you find the love of your life, then it's time to rewind. When you're seriously looking for a life partner, it's best to do this from a place where you're already satisfied with your life to some extent. Obviously not everything is in place, no one's life is like that, but there are definitely aspects to it that you're very happy with. Dating is best pursued from a place of happiness. 
Be honest and be as open as possible. The more you share, the easier it'll be to build a connection with someone who resonates with your vibe. We're not asking you to share everything, good and bad. Be selective in that respect. But do try and be willing to share more than just the superficial content that you see make up the usual Tinder profiles.
We all have this human need to fit in. To be part of a tribe. To belong. But dating apps really are a place to push yourself forward ahead of others. To have your moment away from and ahead of the crowd.
 ✏️  Quick Exercise
Check out the video below, which talks you through creating a quick Wordmap of the things you care about. You can go as deep or as surface level as you want (although the deeper, the more powerful). The process of doing this will hopefully spark some ideas of visual depictions that might work. Talk to your photographer, it'll help them unlock some portrait ideas that resonate. The more into the process you are, the more you'll get back from it.
Express Yourself
Things are probably starting to feel a bit uncomfortable now. But that's OK. That just means you're getting close to the edge of your comfort zone. Keep going. Being willing to show up on a photoshoot ready to share elements of who you are is pretty scary. The most essential part of authenticity is being bold enough to keep going when things get challenging and express yourself.  When we have the courage to be bold, we're both liberated and inspired by the power of authenticity. Showing up for your photoshoot authentically means going for it, not holding back and giving yourselves as fully as you can.
If you want to express yourself deeply, you need to find your passion
Try asking yourself,
'How do I want people to feel when they check out my profile?'
'If I knew these photos were going to be seen by my ideal soulmate, how would I want to show up for my photoshoot?'.
Challenges are almost always easier when viewed through the lens of big life shit.
Celebrate Yourself
The best advice I've been given, is to aim to let go of what other people think of you. At the end of that, you'll find authenticity. Dang! I love that. Very powerful and so worth working towards. When you're prepping for your shoot and then showing up, reject the 'shoulds'. Whenever we think 'I should…', it usually means we're veering off course from authenticity and heading towards something that doesn't align with our unique perspective and vibe.
We want to help our clients deliver a visually compelling and authentic 'brand' story, which will massively optimise their online dating experience. But remember it's an art not a science. There is no right or wrong way to do this. As long as you show willing to share something meaningful about you, however small, it counts and we're proud of you.
Visually Compelling
This is when things get a whole lot more fun. Let's look at what kinds of elements make up the visually compelling side of your photos?
We're looking at the outfits you want to wear and the accessories and props you decide to bring. The backdrops and context that you think will work well. Your body language. How you come across as confident.  As you're deciding all these elements for your photoshoot, don't forget to refer back to your storytelling notes. What narrative are you sharing about yourself. That you're fun, playful, confident, sporty, sociable etc.
Emotionally Compelling
Interweaved with the visually compelling elements of your photos are the emotionally compelling ones. You want them to feel something when they look at your photos. You want them to feel your energy, your vibe, your mood, your confidence. The story you're telling.
Check out the video below where I chat to matchmaker and dating professional Sukh Kaur and share some tips on how to bring these elements together on your photoshoot.
Let the storytelling fun begin.
Words by Saskia. Photo by Livia for Hey Saturday, Manchester.