Our pro tips for expressing your personal brand in your dating profile photos
The word 'brand' might seem like a dirty word to some of you when it comes to dating. A brand is something you associate with people trying to sell you stuff, not matters of the heart, right? But think about it – with dating you are trying to sell yourself. We're not trying to turn you into some kind of corporate machine, but creating your own personal brand is crucial to attracting the right kind of dates. It's about capturing your vibe. Why should people want to get to know you? What is your USP? And how do you get this across in your dating photos? Read on to find out more…

Photo credit: Saskia Nelson for Hey Saturday
Brainstorm 'brand you'
First, it's time to get creative. Get a big piece of paper, some coloured pens and post it notes and brainstorm your personal brand. Think about what you stand for; your passions, interests, your job and your friends. A spider diagram works well for this. You'll soon find your personal brand takes shape and some themes emerge. Once you've done this, try and sum it all up in a couple of sentences. You should now have a clear idea of the brand you want to communicate in your dating photos. For example, maybe you're a committed veggie who's into cycling, healthy eating and campaigning for animal welfare. Or maybe you're a dedicated fashionista who's always up to date with this season's trends and who has a healthy interest in buying shoes. You get the idea…it's over to you. But one word of warning – make sure your personal brand is authentic. Don't try to create an appealing brand that's not really you – you'll come unstuck very quickly.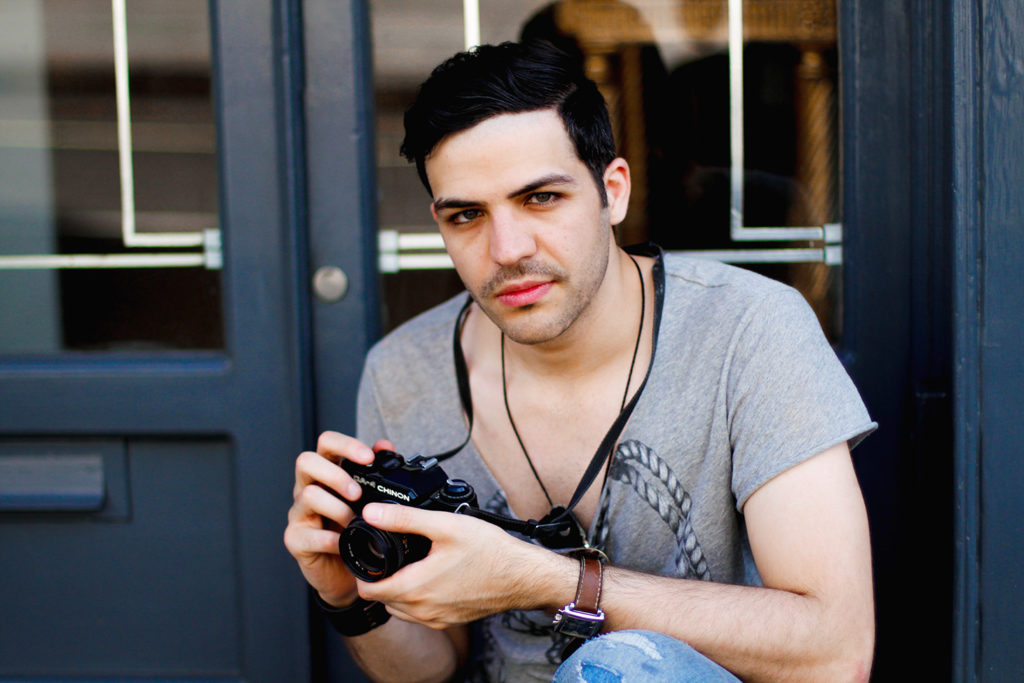 Photo credit: Saskia Nelson for Hey Saturday
Plan how to bring it to life
The next step is to work out how all this translates into visuals. There are lots of ways to do it – here are a few for starters. Think about your outfits. You can give lots of clues about your brand with the clothes you wear – not just the styles but the colours. Mix it up to capture different elements of your personality. We recommend one outfit you'd wear to a first date, but if you're often in jeans and trainers have one or two photos to reflect this. Think about slogan or band tees that sum up some of your interests and music tastes. Then there are the backdrops. These are a crucial part of your dating photos – use them to tell your story. Your favourite shop, market, park – think creatively about how to give clues to your dates. Next there are props. Maybe you want to be clutching your favourite kale smoothie, or perhaps you're never without your sketchbook. How can you incorporate as much of your personality into your photos as possible?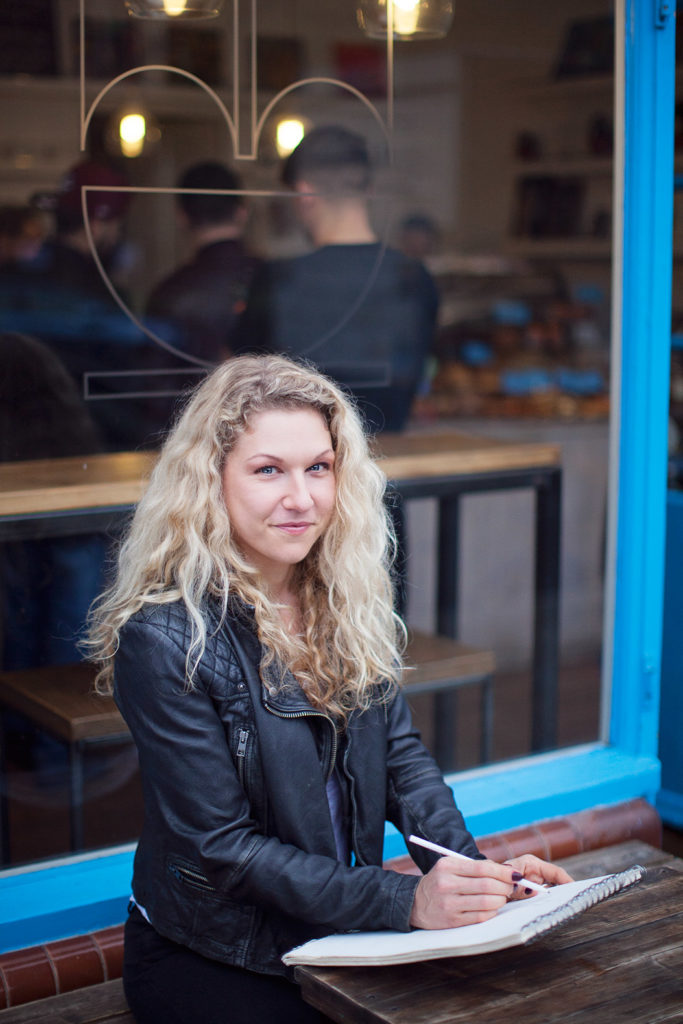 Photo credit: Saskia Nelson for Hey Saturday
Find the location and get shooting
Now you're all set to go and make some dating photo magic. Aim to change your outfit a few times during the shoot so pick a location near a cafe or public toilets. To get plenty of variety into your photos choose somewhere where you can use a number of different coloured backdrops. Crucially, your locations have all got to be outdoors to get the most flattering light. Don't forget that your mindset and your mood will dictate the vibe you create in your pics. So before you head to your shoot, take another look at your brand brainstorm and remind yourself of what it is you're aiming for. You could even create a personal brand playlist to play on the way to (and even during) your shoot to help you strut your stuff.
If this sounds like fun and just what you need to transform your dating profile photos, get in touch with Hey Saturday and we'll bring your personal brand to life for you.
Written by our super talented Lauren for Hey Saturday