Martin Parr booked me for a dating photo shoot
I was recently having a cheeky weekend off in Zurich seeing friends, when early that Sunday morning an email popped into my in-tray from Martin Parr (yes THE Martin Parr) requesting a dating photo shoot as part of his Autoportrait series. So I got him booked in the diary for the following week and we agreed to do the shoot near his studios around the Barbican, where he had recently curated Strange and Familiar: Britain as Revealed by International Photographers. I ain't gonna lie, the thought of shooting one of the UK's best living photographers was daunting to say the least. As the founder of a small business, I'm getting used to pushing myself way out my comfort zone but, even so, the thought of shooting Martin Parr struck me as being one of the most challenging things I've done since launching Hey Saturday over three years ago.
One of our London photographers, the super cool Polly, was able to assist on the day and in fact documented the whole experience. She comes from a street photography background and took some amazing photos of me working with him, which I'm so happy about.
Martin was really welcoming and introduced us to his team before showing us round his studio. He was so cool and, after a quick chat about outfits, wasn't afraid to rock his Henry Holland sweatshirt with matching hat. During the shoot he chatted to me about Hey Saturday and seemed impressed that I've come up with a new genre of photography. He said that he's going to give me a mention in his upcoming lecture series, which is really exciting. It feels really amazing to now be recognised not just by the dating industry, which of course is very important to me, but also by the photography world. I feel like I've finally arrived, lol.
Directly below is the photo that Martin finally chose as his dating profile photo along with a couple of others that I loved.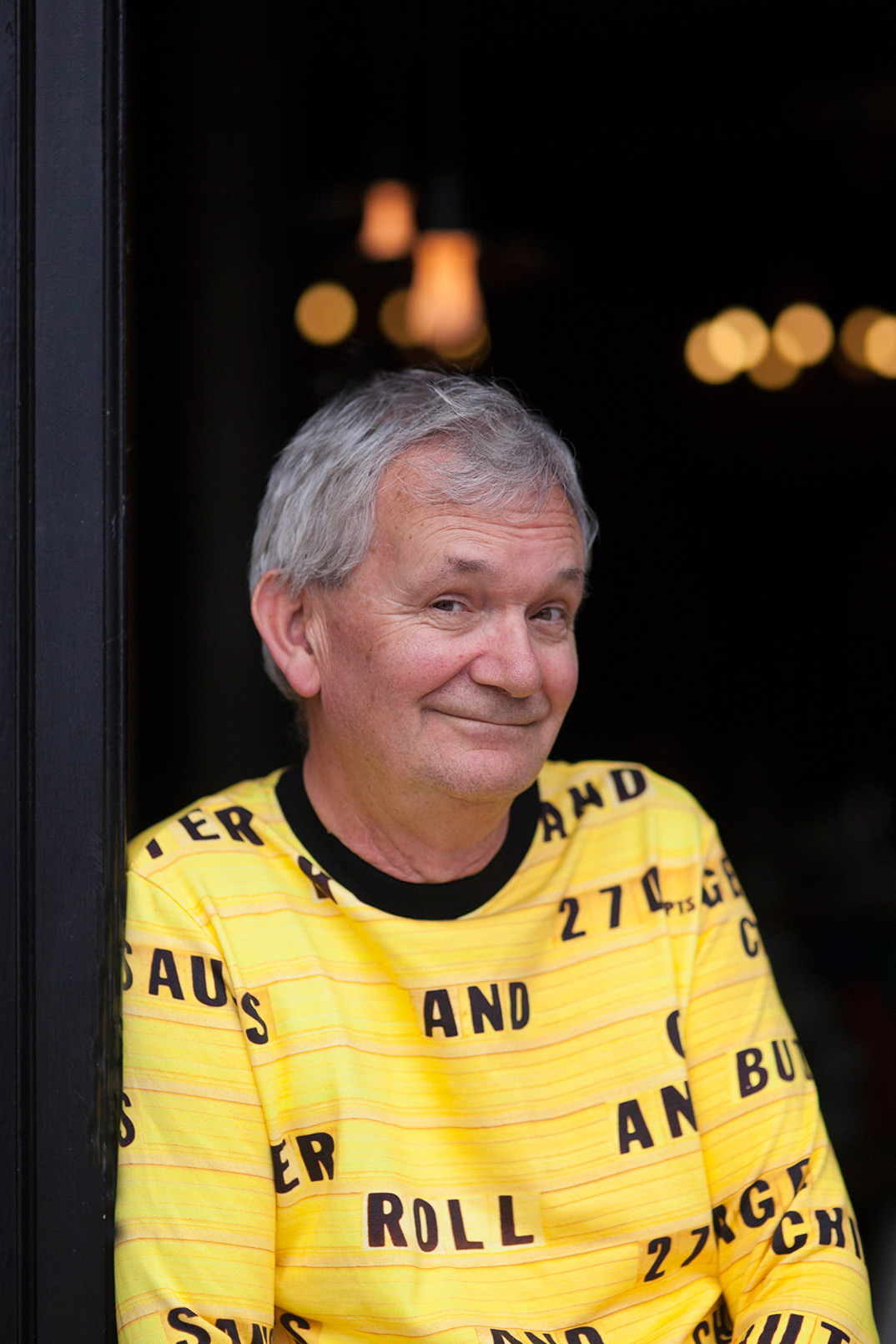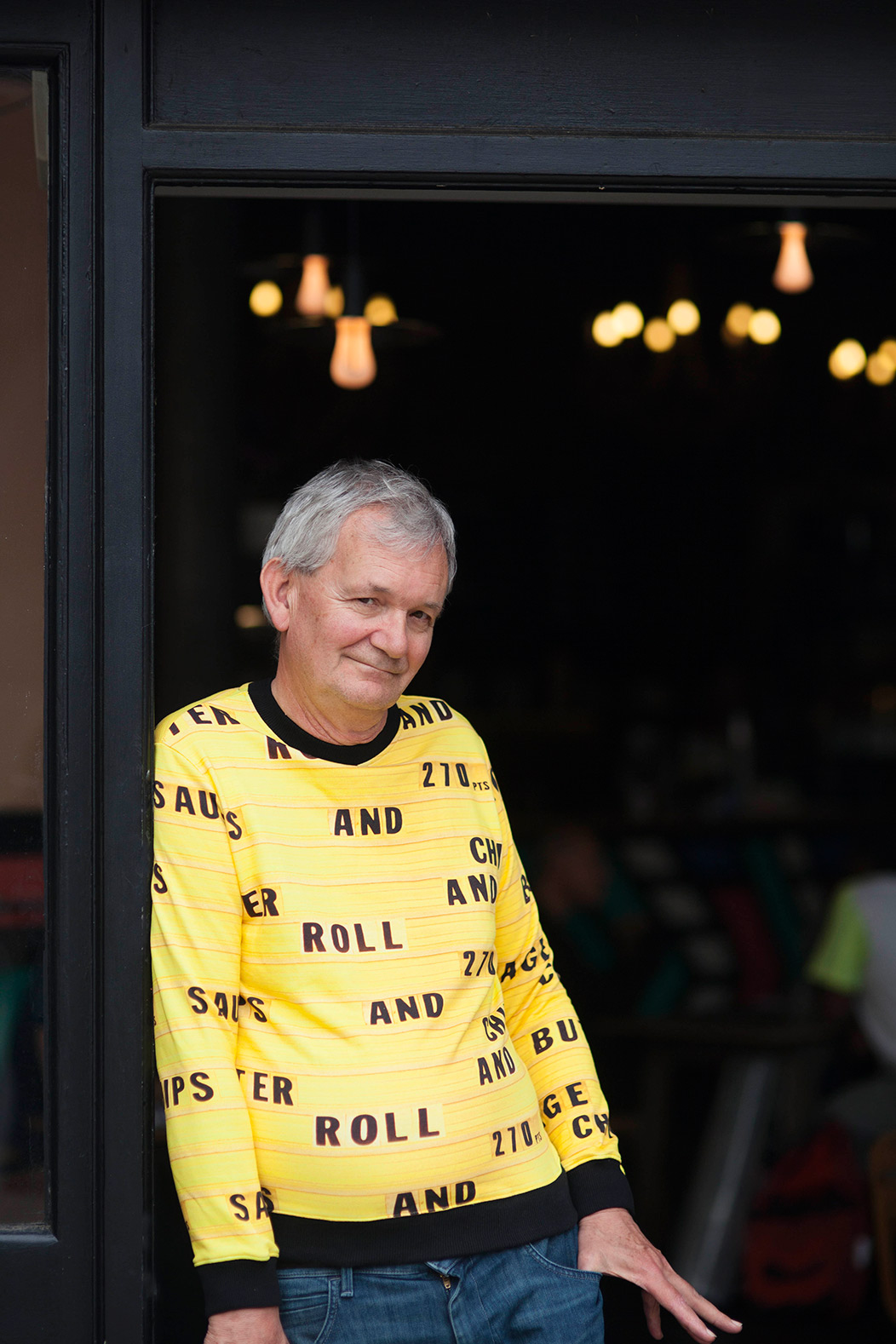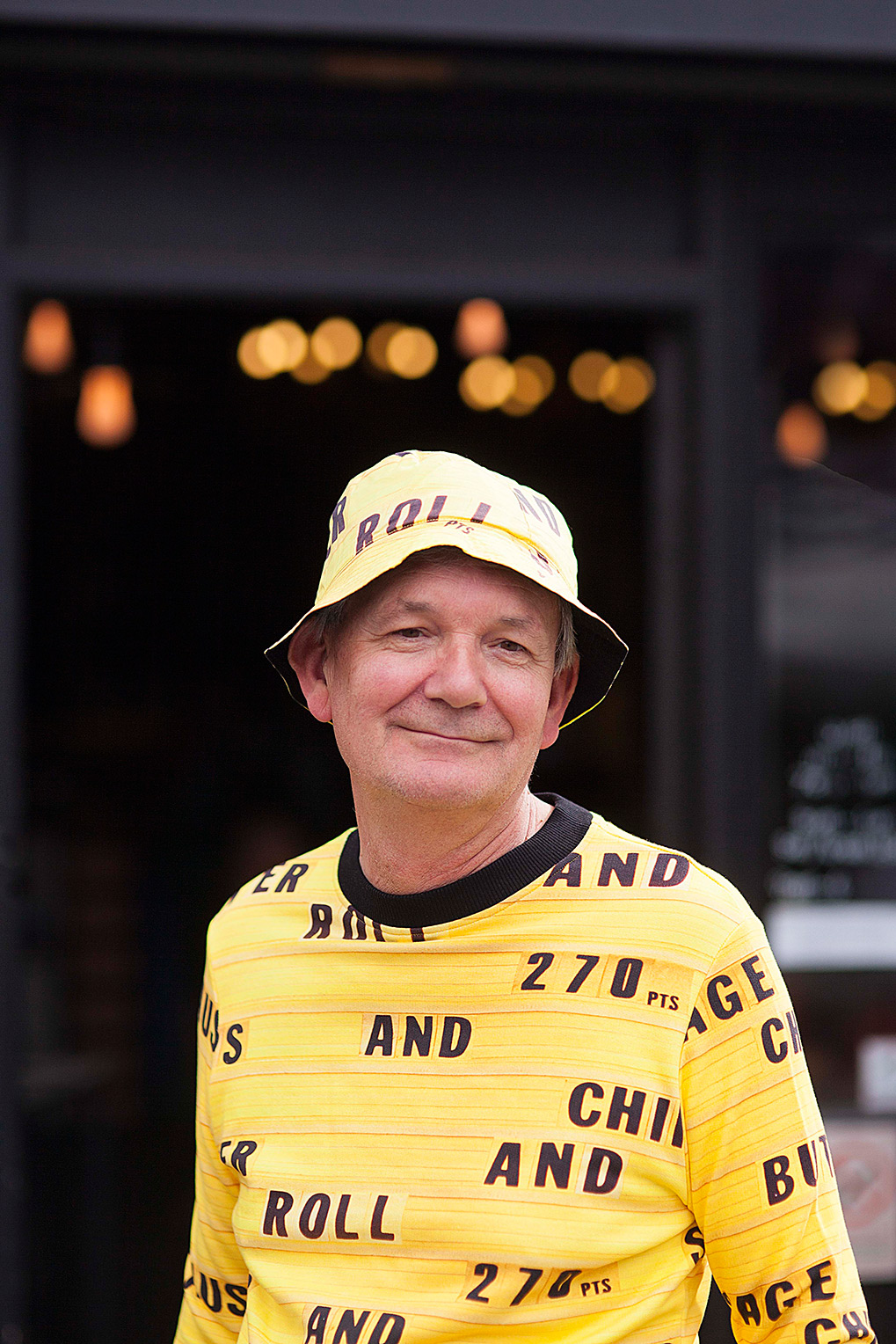 And this is Martin's Facebook page (at the time of writing). Recognise his profile photo? Heck yes! It's one of mine.

And here are the photos that Polly took documenting our shoot together. I LOVE them so much.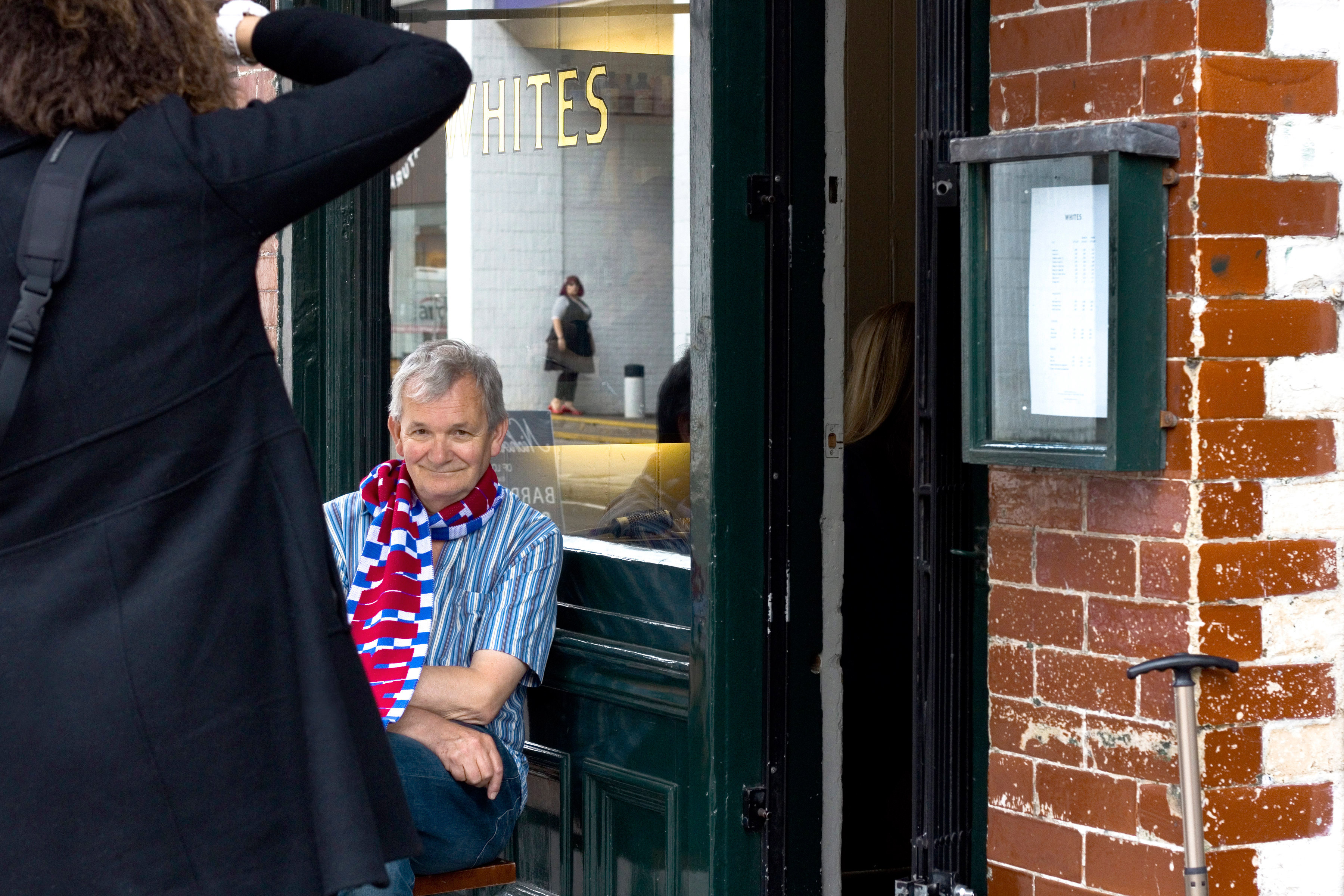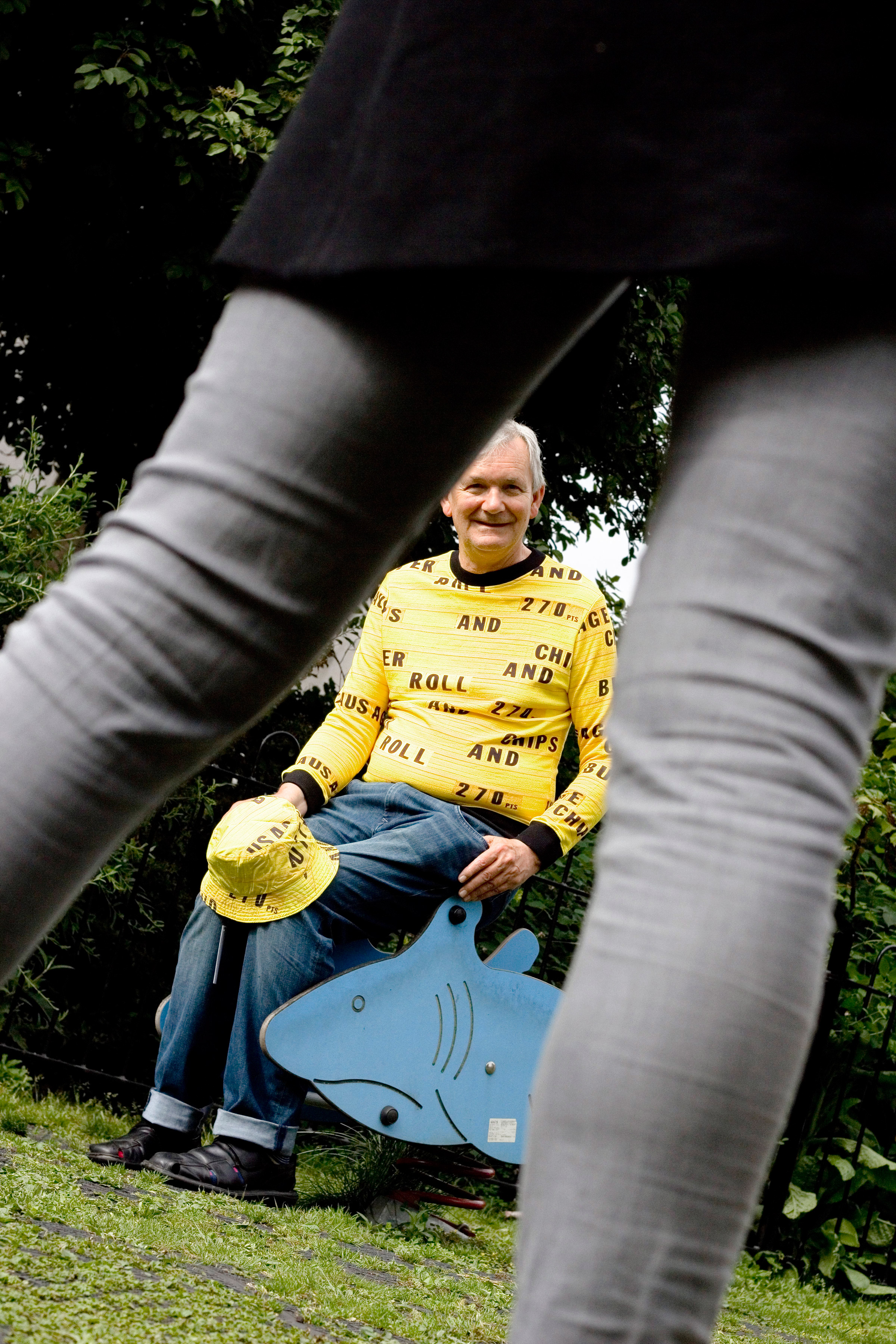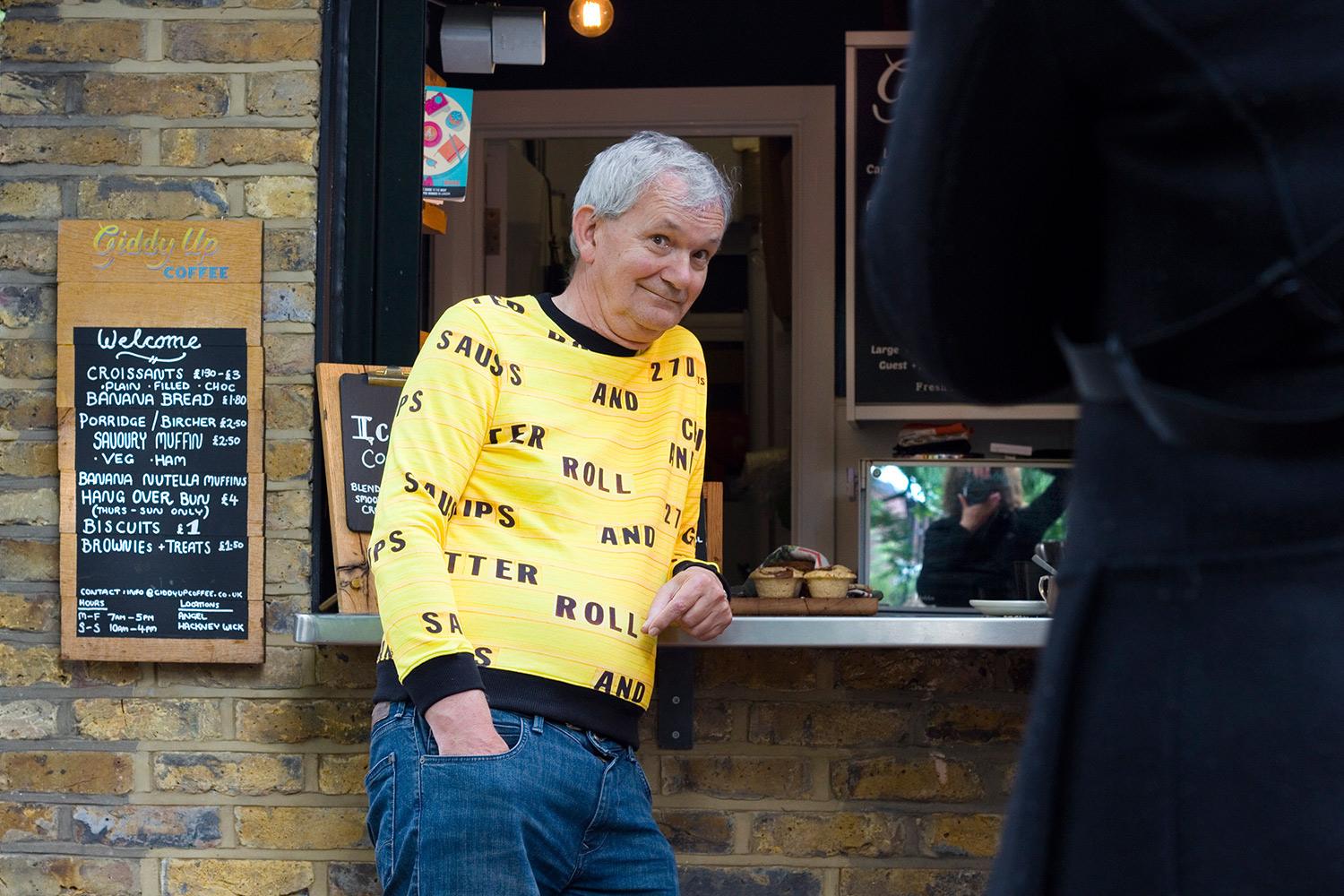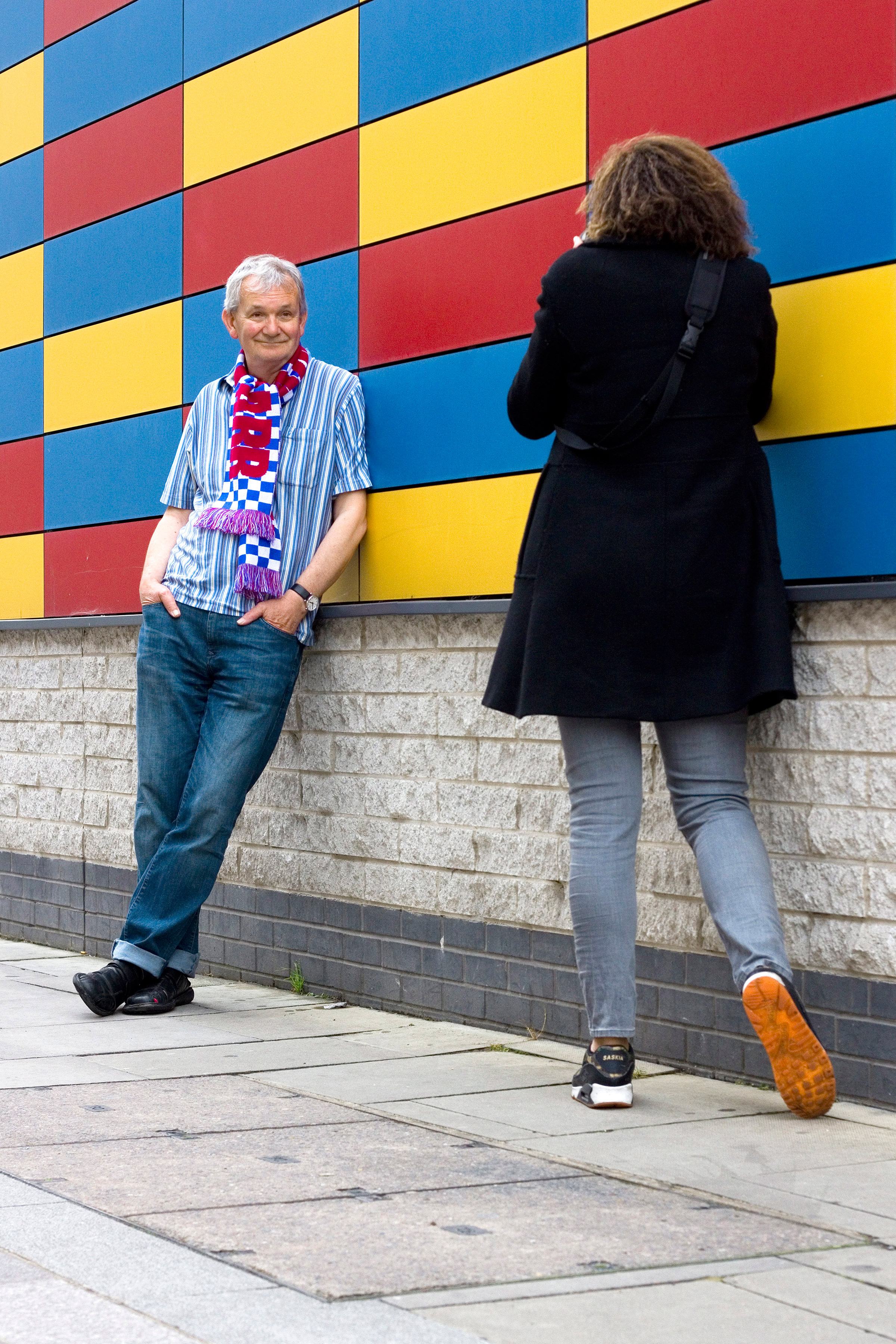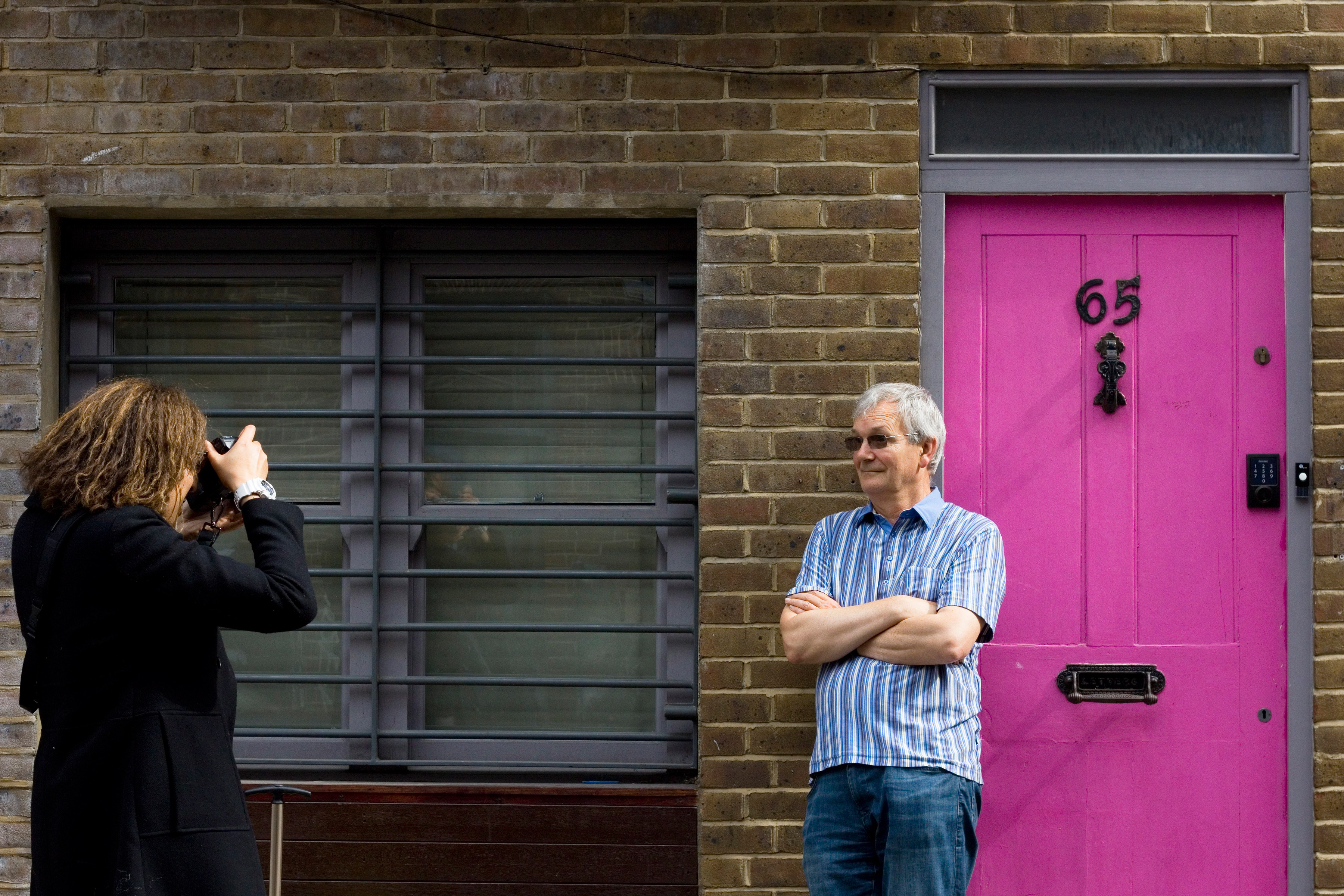 After the shoot, Martin invited both of us back to his studio for tea and cake and a long chat. It was such a privilege to spend time with him and I loved that he took such an interest in us too. We both fired lots of questions at him about his work, past and present, and were able to get a real insight into how he works. So good!! It's hard not to love Martin. He came across as really cool and quirky on his shoot and up for anything. I hope I managed to convey some of that with my final shots. He also signed copies of his latest book for all the Hey Saturday photographers, which was brilliant. There really aren't enough superlatives to describe our adventure with Martin…
To keep up with Martin, follow the Martin Parr studio here on Twitter. A huge thanks to Martin and his London team for making Polly and I so welcome. Polly wants you to know she had the best time too. Special times.