Inspiring Interview with Hannah Whitehead of Good Deed Dating
Before setting up Hey Saturday, I worked in the voluntary sector for more than a decade and so Good Deed Dating is a venture that is close to my heart. If you're single and open to giving back to your community, then please check them out. They are particularly keen to hear from guys, just so you know, so don't be shy. Hey Saturday is a huge supporter of Good Deed Dating and will be encouraging all our clients to check them out. I caught up with the founder Hannah Whitehead over coffee on the Southbank last week to find out more…
Tell us what Good Deed Dating is about
Good Deed Dating is the UK's first dating social enterprise. We work with charities to run volunteering events for single people in London. It's a whole new take on dating; it's all about getting offline and meeting people who share your values. The idea is that you meet someone kind, who cares about the things that you care about and you build a relationship based on a really fun shared experience.
The thing that I love most about dating whilst you volunteer is that the spotlight is off you as single people. It's all about the cause and doing something positive together so there's no awkwardness or cringe-worthy silences across a table! It's also a pretty great story to tell when someone asks how you met… "we met whilst planting trees in a nature reserve"…nice!
What I hope we do, is provide people with a chance to maybe meet someone they would never have thought they'd fall for. We want to celebrate what makes people different and encourage our deeders (that's what we call our daters) to meet the person that they weren't expecting.
What gave you the idea to launch it? Have you done anything like this before?
Well I had been working in the charity sector, as a volunteer manager for seven years, and was trying to think of new and innovative ways to get people volunteering. I had the idea for singles' volunteering events and began to think that it was something that might work on a bigger scale. It was really organic to begin with. However, I was pretty sure that someone else would have come up with the idea first but when I looked into it, I found that it didn't exist in this country yet.
Meanwhile, many of my wonderful single friends were using dating apps and struggling to meet likeminded people or form meaningful relationships. I knew that volunteering was a great way to meet people who share your values but a lot of people have misconceptions about volunteering. People often think that it has to be a totally selfless act and you give your time asking for nothing in return. This isn't really true these days. People can get so much from volunteering; learn new skills, gain experience, make friends, get exercise and now find love! What we've done is just re-brand volunteering as something that will appeal to a new audience for charities.
So there I was with this idea and when enough people tell you it's an amazing concept, you start to think that you've got to give it a go before someone else does!
No, I'd never done anything like this before. I had never thought of myself as a potential business woman, let alone one working in the dating industry! It was a totally new world for me and the support we've had has been incredible.
And here we are now, almost a year since we launched and we've won awards and changed lives – it's pretty amazing!
How can people get involved? 
Well we have a website where you can see our events and learn about the charities we work with. All you do is sign up as a member, buy a ticket for an event that takes your fancy and then join in. There's no chatting online, you can't even see who will be at the event. Our events all happen during evenings or weekends to make it easy for people to attend. You just rock up and get chatting to the other people at the event while you do your good deed. The activities range from gardening, to dog walking, cooking in a community kitchen, to cheering at the marathon. It's pretty diverse! After our events, everyone usually ends up in the pub for a few drinks. And if love blossoms then that's amazing but even if it doesn't you know you haven't wasted loads of your hard earned cash and an evening on someone you have nothing in common with and will never see again.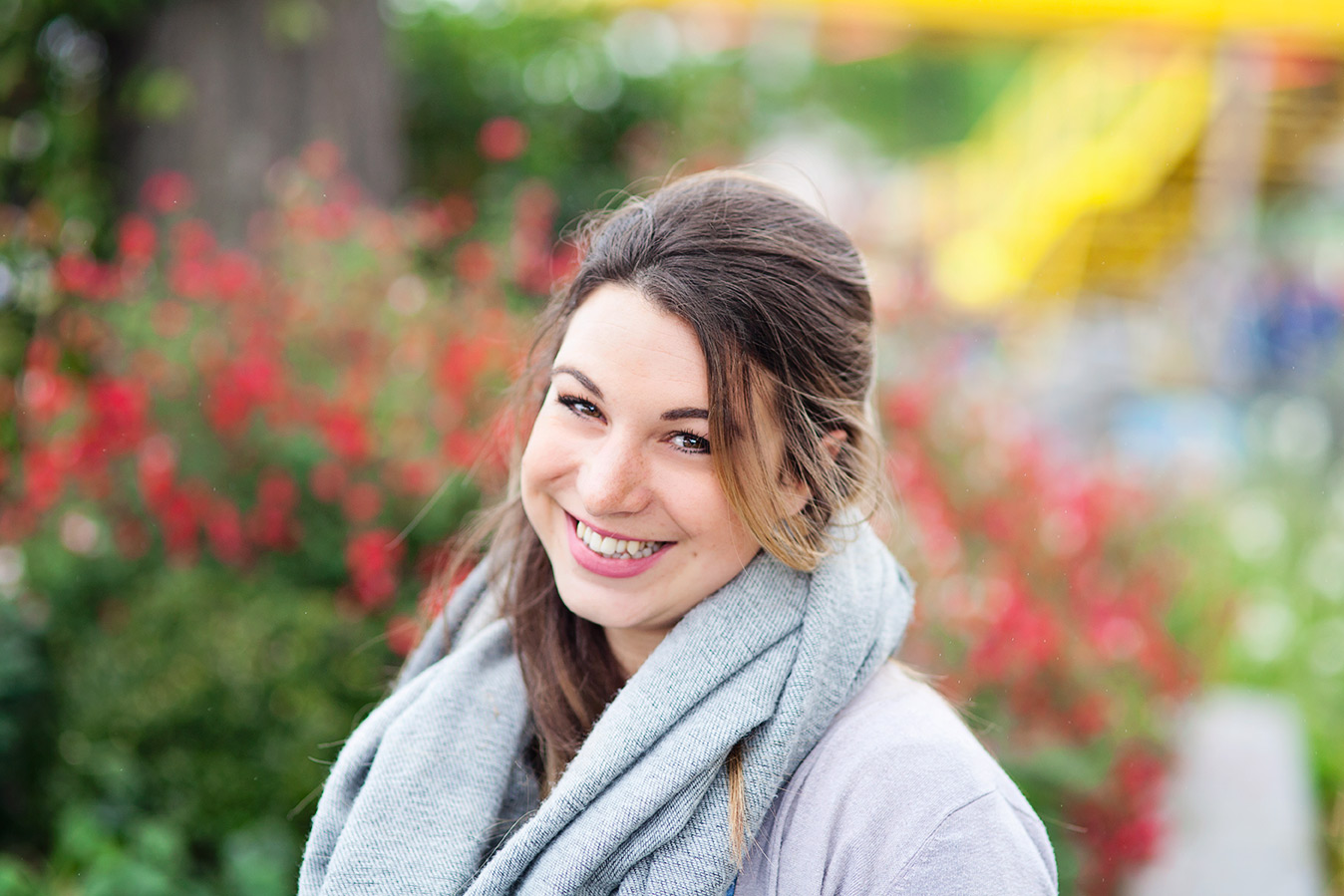 Photo by Saskia Nelson for Hey Tuesday
Have you got any interesting success stories from your members yet?
It's still a bit early for any weddings! But we know that a lot of our customers have been on second/third/fourth dates which proves the theory that Good Deed Dating works. My favourite match was at a dog show we were helping the Mayhew Animal Home with on Hampstead Heath. It was actually our very first paid event after we launched following our test events. At the end of the event I spotted two of our deeders literally strolling off into the sunset together across the Heath towards the pub. That was a great feeling. I need to check in with them actually!
What have been your best achievements so far since launching?
It's funny because it feels like each week that answer changes. Launching a business is so often about overcoming fears, pushing yourself and handling yourself the right way in scary situations. I'd say our awards is one of our biggest achievements. We won the UK Dating Award for Innovation in November which was mind blowing, then we were nominated for Female Start Up of the Year which was just incredible. In February this year, I was awarded a Points of Light award from the Prime Minister, which recognizes contributions to volunteering in the UK. That, in turn, led to an invitation to Number 10 Downing Street for the International Women's Day reception from Theresa May. Which was such an honour.
Overall though, I'd say that those things simply reinforce my biggest achievement which I would say is running Good Deed Dating in the first place: making a positive difference to the people of London and the charities from around the world that we work with. So I'd say Good Deed Dating (and everything that's come with it) is what I'm most proud of.
What's your favourite piece of dating advice?
I know it's an oldie, but a goodie: be yourself. We've all been there; when you find yourself dating someone who you can't quite relax with, or you feel like you're not good enough as you are for so you act differently to make it work. It'll never work if you don't let them see the real you. If you can relax with someone enough to let your guard down and be true to yourself…and they do the same…then you've got a real opportunity to shape a relationship that's built on strong foundations.
The other thing I'm always saying to people is to be brave. If you catch someone's eye in the queue while you're buying a coffee or on the platform waiting for the tube, don't miss your chance. We shield ourselves behind dating apps and profiles, but if everyone was a bit braver and started a conversation now and again, I think love would be a lot easier to find.
What's next for you and Good Deed Dating? 
As we head towards our first birthday, we are about to launch our new website which will be very exciting. Our original website was built on a tiny budget so, following our investment, we are really excited about having a website that has more to offer our deeders. We are about to launch our new LGBT events and potentially look at running events outside of London too. And because we're a social enterprise, I am hoping to do a big piece of work around our social impact to really understand the difference that we're making for our deeders and for our charity partners. The potential for Good Deed Dating is huge so we are looking forward to whatever comes next!
Contact Good Deed Dating here on Twitter and Hannah here.