Why our dating photo shoots are an adventure not a chore
Want to find out what it's really like to go on a dating photo shoot with Hey Saturday?
If you've been keeping up with all the new trends in dating, you'll know that dating photography is where it's at right now. iPhone selfies and pics taken by your mate are SO last year… Heck, the fact that Hey Saturday has created a new dating photography trend was even the topic for a recent Radio 4 radio documentary and a BBC World News interview. If that's not mainstream, we don't know what is. But what's it like to actually go on a dating photo shoot with a dating photographer? What if you're really nervous and hate being in front of the camera? Can this really be something to transform your dating profile? We've got the inside scoop from some of the best dating photographers in the biz (the ones working for Hey Saturday, obviously!) as well as the head honcho herself, Saskia Nelson, who kick-started the whole damn thing. Find out why we call our dating photo shoots an adventure, not a chore.
Your photographer
When you're deciding whether to part with your hard earned cash for some dating photos, you want to know that the photographer is going to be experienced and up to the task. You want to know that they specialise in dating profile photos. At Hey Saturday, all photographers are put through test shoots and trained in the art of dating photography by Saskia. So firstly, we asked Saskia – what makes a good Hey Saturday photographer?
Saskia: "A good Hey Saturday photographer is someone with a big heart and an ability to empathise with just about anybody, no matter who. They have a passion and flair for awesome portrait photography, a desire to bring out the beauty in people and the ability to turn a potentially nerve-wracking photo shoot into a fun adventure. They also need to live the Hey Saturday brand values when on a shoot – fun, bold and professional. So I don't ask much!"
The importance of empathy
Hey Saturday photographers understand that people are often nervous about their dating photo shoot and know how important empathy is. Creating the sense of a relaxed, fun adventure is a core part of the brand. Photographer Polly, who shoots in London, says of nervous clients: "I like them to be reassured that I know what that feels like (I hate having my photo taken!), so I can empathise and work with someone to overcome that and help them to just have fun and see it as an adventure! It's great when the client just goes with the flow regardless of how nervous they might feel and we have a good banter along the way!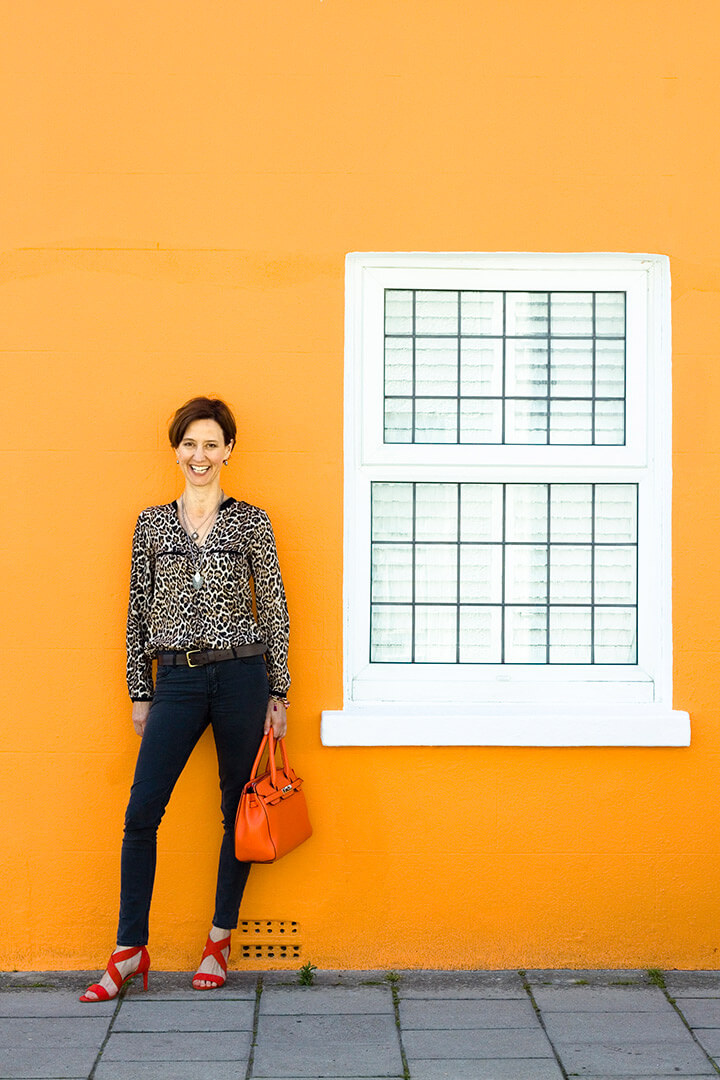 Photo credit: Polly for Hey Saturday, London
Edinburgh photographer Rachel agrees. She says:"I think the best way the clients can approach their shoot is to be open minded and relaxed. I'm pretty chatty so most clients usually don't even notice the time passing and are having a great time by the end".
Photos full of personality
Another key part of the Hey Saturday ethos is to make the results as natural as possible and get people's real personality across in their dating photos. As Rachel says: "My ideal Hey Saturday client is someone who has a good idea of who they are and what they want. The phrase 'be you because everyone else is taken' might be a bit overused but it's so right! These photos have to reflect who you are as there is nothing worse than going on a date and meeting a different person than the one in the photos."
The art of preparation
So, your photographer is experienced and can make your dating shoot a fun, relaxed experience with the aim of showing your natural self. That means you can just rock up to your shoot without giving it much thought, right? Well you can… but ideally, no. As Saskia explains, our clients get the most out of their dating photo shoots and the best results if they take a little time to think it through.
Saskia: "My most important piece of advice to clients would be this – take an hour out of your day to think and plan for your dating photo shoot rather than just rocking up. Your dating profile photos need to do three things and we need your help to do them. They need to: make you look good, make you stand out from the crowd online and help tell your story. Our questionnaire and Welcome Pack are created to help you think about and plan your shoot. Figure out who you are, what you're into and what message you want to tell people about yourself through your photos. If that overwhelms you, or you don't have time, then I'd say go to the shoot with an open mind to connect with and have fun with your photographer."
What makes Hey Saturday and our dating photo shoots so special?
There were lots of portrait photographers before this thing called dating photography came along. There must be hundreds of photographers who could do a good job of this. Why should clients choose Hey Saturday?
Saskia: "There are plenty of other photographers out there but none of them are specialists in dating photography. Hey Saturday, now in its fifth year of business, does one thing and does it really well – photos for dating profiles. Our clients come from all over the globe (sometimes even flying in for shoots) so we know that people are keen to work with us, as the dating photography specialists; it makes sense as we live, breathe, eat dating profile pictures and have done for the last five years. We have global industry awards and everything lol".
Finally, we asked these two Hey Saturday photographers about their favourite shoot for the company.
Photo credit: Polly for Hey Saturday, London
"He looks as cool in his photo as he was in real life and I just love the colours and patterns in this which are fantastic for attracting attention to his profile online!" – Polly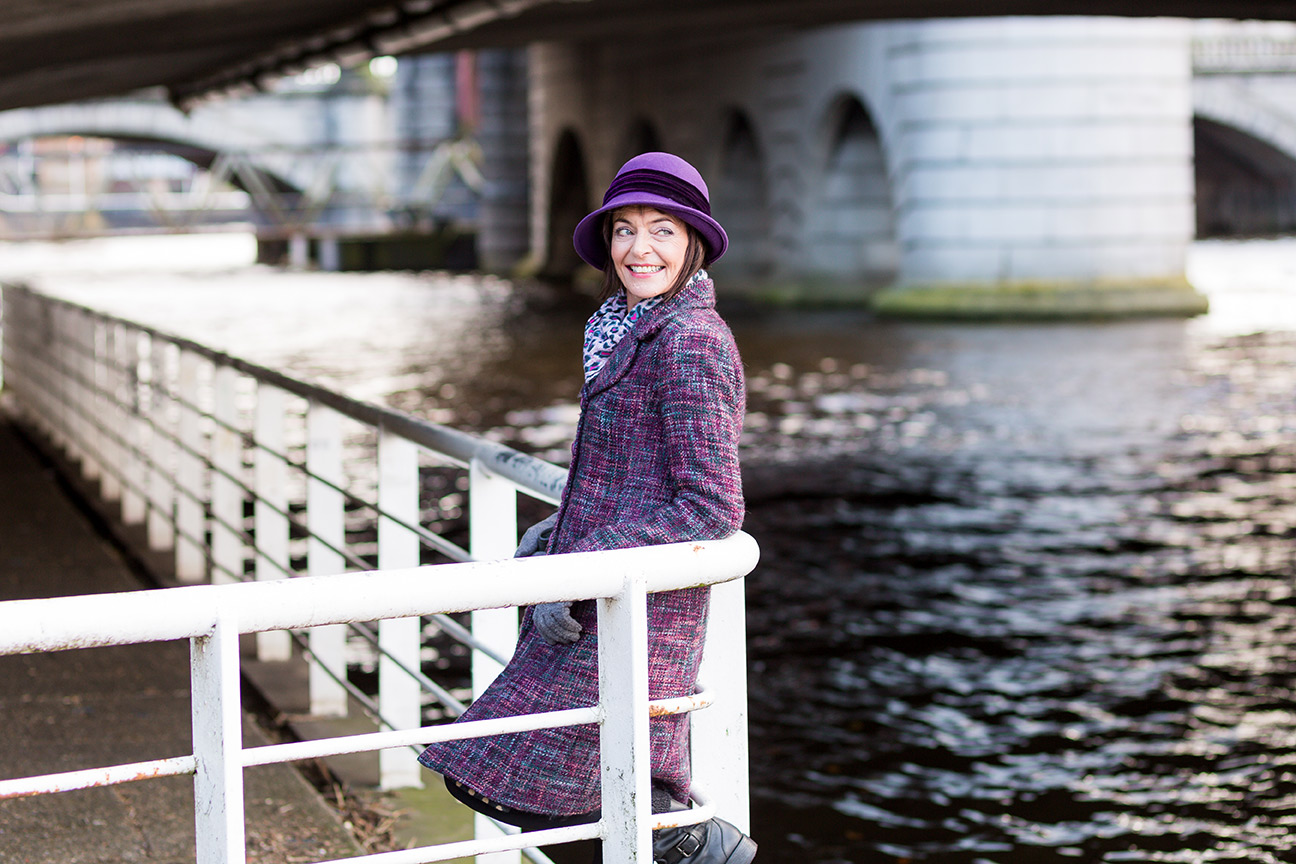 Photo credit: Rachel for Hey Saturday, Edinburgh
"I loved my shoot with this client – she totally rocked the whole shoot and was so positive. It was blowing a gale and freezing but she just put on her game face and went for it, I laughed a lot with her on that shoot!" – Rachel
Now you know dating photo shoots needn't be a nerve wracking, intimidating experience in the hands of our friendly bunch of photographers, why not let us take you on a fun adventure and transform your dating profile into the bargain?  Book a shoot right here.