We Won at the European Dating Awards 2016!
Yes, the results are in from this year's European Dating Awards 2016 and Hey Saturday is celebrating. The European Dating Awards were set up to recognise and reward excellence and expertise in all areas of the Dating Industry across Europe. The Industry Awards offer a unique opportunity for companies and individuals to be recognised for their achievements in Dating Technology, Marketing, Media, Customer Service, Expertise and Entrepreneurship.
The first European Awards Show was held on 12th May 2016 in Amsterdam, Holland and provided a unique opportunity to network with journalists, websites, events companies and bloggers from across Europe.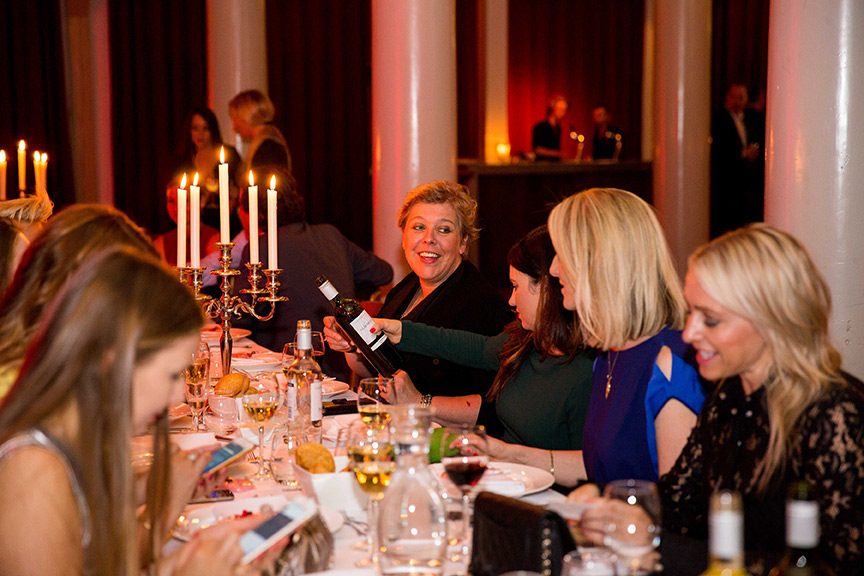 photo credit: Nicole Engelmann Photography
For a long time the dating industry operated without the accountability and credibility that The Awards now offer. Yes, pretty much anyone can launch a dating app or can call themselves a dating coach or expert but now we have the opportunity to prove that we run excellent businesses or provide excellent services. This is great news for single people who want to use a dating service but are inundated with lots of information. The Dating Awards help them cut through the  noise and find the best apps, services, campaigns, TV shows etc. They're great for signposting people to reputable dating services, monitoring the industry and making it safer and more accountable, meaning the dodgy ones are likely to end up falling by the wayside more quickly.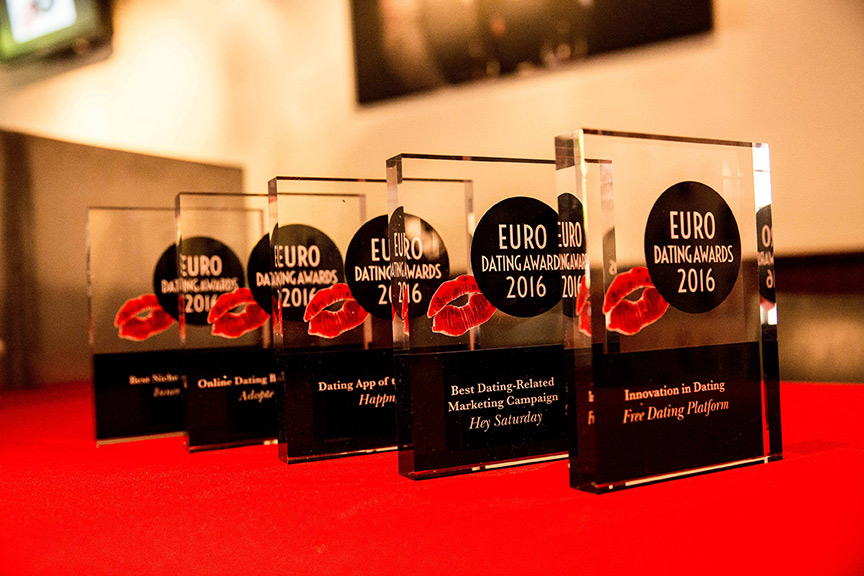 photo credit: Nicole Engelmann Photography
The Awards are now widely recognised by all the major players within the dating industry and the winners' badges can be spotted on websites, tube train adverts, marketing material and at events etc.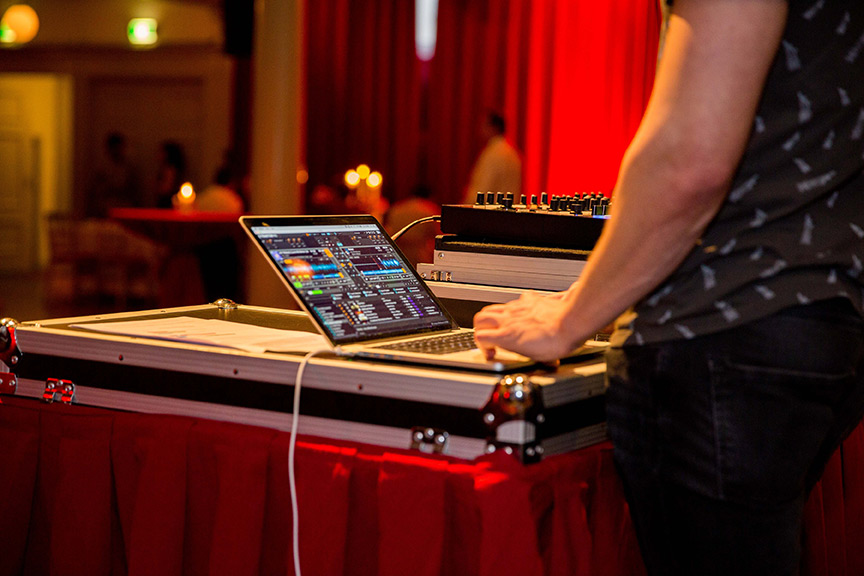 photo credit: Nicole Engelmann Photography
I was a finalist in three categories:
Innovation within the Dating Industry 2016
Dating Entrepreneur of the Year 2016
Best Dating-Related Marketing Campaign
And I was in great company. The finalists in my categories included dating companies such as Christian Connection, Bristlr, Adopte Un Mec, Meetic, Zoosk, the Inner Circle, Free Dating Platform and dating individuals such as the awesome David Vermeulen, Sarah Ryan, Tim Taylor and Claes Settergren. The night was packed with lots of people that I've collaborated with before such as those cool dudes from Elite Singles, who I was only meeting for the first time since they're based in Berlin.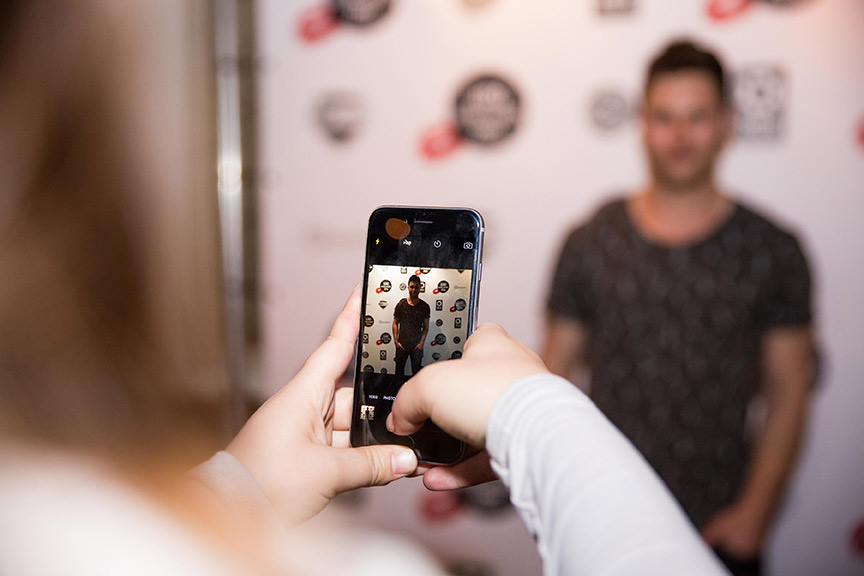 photo credit: Nicole Engelmann Photography
Charly Lester, the founder of the Dating Awards, announced the winners and I was delighted to find out that I won the award for Best Dating-Related Marketing Campaign and was given this beauty below which now has pride of place on my desk along with my award from the UK Dating Awards in 2014 for Best New Dating Individual.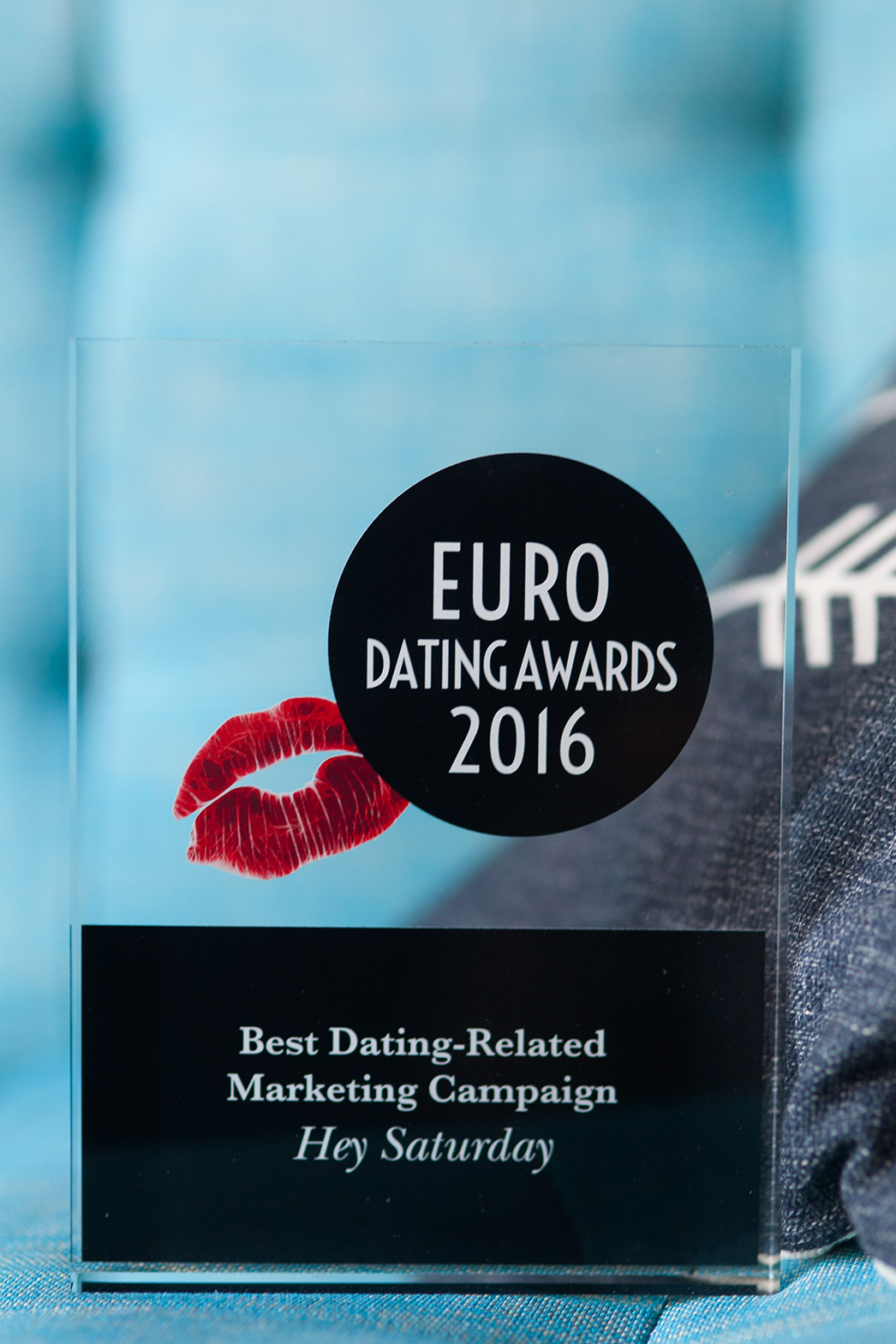 photo credit: Saskia Nelson
I was then in for another shock when I found out I'd be named Highly Commended in the category Dating Entrepreneur of the Year 2016. I totally lost my cool at that point and was double fist pumping the air for about 10 minutes lol. Awesome event Charly! I had the best night.
photo credit: Nicole Engelmann Photography
For more details on the winners, head here for the lowdown.