7 cool things that should be on your dating bucket list
Listen up people – it's time to get out of your dating comfort zone. The frequent daters among us will all fall into a rut from time to time; picking the same kind of dates, the same venues, and using the same apps. Here are a few things we should all try at least once to spice up our online dating game.
Have a dating photo shoot
"I don't like having my photo taken." That's what we're used to hearing at Hey Saturday. And then we get people in front of the camera and 10 minutes into their dating photo shoot they're loving it and surprising themselves with their catwalk poses. It'll send your confidence sky high, not to mention the increase in attention you'll get when you unveil your hot new dating photos to the world.
Date someone who's not your type
Maybe no one gets a right swipe from you unless they're tall, dark, handsome and resemble Mr Darcy. Or maybe she has to to be blonde, curvy and into house music. It's time to break your own rules and date someone who doesn't tick any of your usual boxes. You might actually discover what we all knew all along – that red hair is really hot.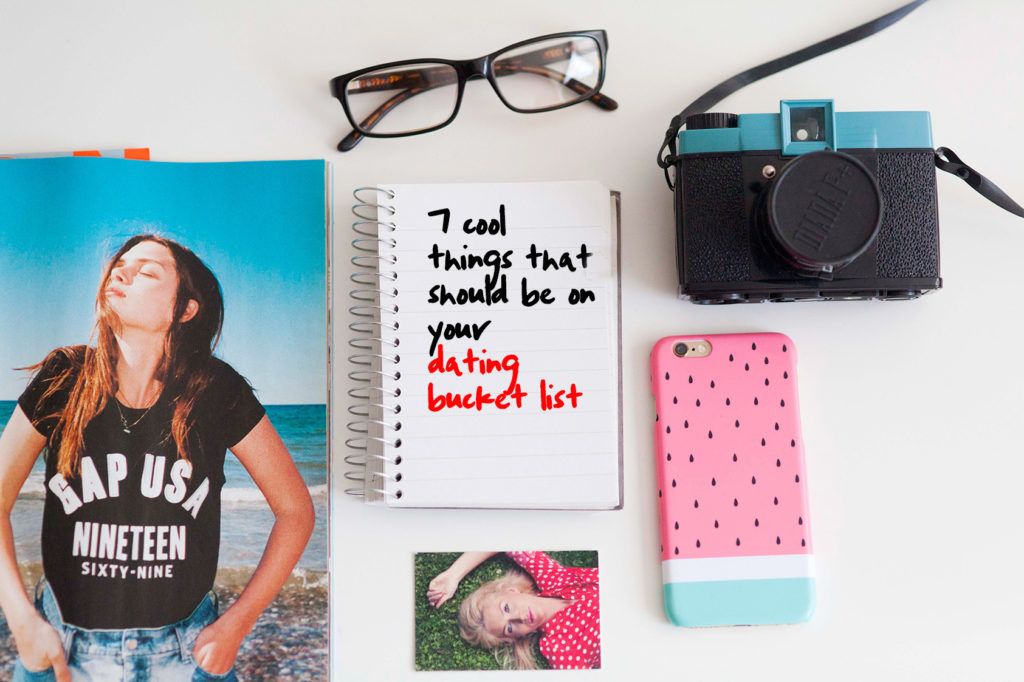 Try an adventure for a first date
Instead of the usual dinner or drinks, suggest a first date that's a bit more off the wall. If paintballing, rock climbing or whitewater rafting is a bit much for you, you can do something a bit more leisurely like heading to the beach for a picnic, taking a cooking lesson together, or going on a guided walking tour of a new city.
Let your friend write your dating profile
Unless you have an ego the size of Bono's, chances are you hang back a little when describing yourself in your dating profile and don't shout about all your best character traits. So, just for once, let your best friend loose on your laptop. You might find they come up with a version of you that you didn't even know existed.
Go on a date while abroad
On your travels, what better way to take in the local culture than dating a local, who can show you the best bars, restaurants and sights. It'll feel exotic and daring, and with GPS apps like Tinder it's so easy to find someone nearby to hang out with. Be safe and tell your friends where you're going, obvs.

Give that OK date a second chance
Do you regularly write people off after the first date if there's no immediate fireworks? Next time, if they are OK and you don't hate them, go for a second date and see what happens. Maybe they're the kind of person who warms up after they get to know someone a little. It could be the best decision you ever made…
Use a new dating app
If you've steered clear of Tinder because it seemed a bit 'wham bam thank you ma'am', check it out and you might be pleasantly surprised. If you're in your comfort zone with eHarmony, why not mix it up by downloading Guardian Soulmates? What's to lose? We're currently loving brand new Clikd, the dating app for creative people. Go on, give it a go.